Sedona News – To celebrate the successful conclusion of its 40th concert season, Chamber Music Sedona is excited to present a special 40th Anniversary Gala, with different events leading up to the "Epic Octets" concert on Sunday, April 16 at 3 p.m. at the Sedona Performing Arts Center. These events will include a Spring Salon held in a private home on Thursday, April 13, a screening of a music documentary film called Music of Strangers on April 14 (in partnership with the Sedona International Film Festival), and a rehearsal for a local school's string orchestra, which will be free and open to the public.
With an exciting program of massive and groundbreaking works that will shatter any notion that chamber music is small scale, "Epic Octets" will feature some of the most celebrated string players in the country: violinists Bella Hristova, Arnaud Sussmann, Susie Park, and Oliver Neubauer; violists Paul Neubauer and Melissa Reardon; cellists Dmirti Atapine and Nicholas Canellakis (who also serves as Chamber Music Sedona's Artistic Director); and bassist Scott Pingel. The centerpiece of "Epic Octets" will be the premiere of "Vortex," a piece written for cello and strings by composer, pianist and Sedona favorite Michael Stephen Brown and co-commissioned by Chamber Music Sedona to commemorate its 40th year. Inspired by the magnetic energy of Sedona, this celebratory piece will showcase Nick Canellakis in a solo role. The concert program will also include Mendelssohn's beloved "Octet" — considered one of the greatest masterpieces of Western music — and the epic and rarely heard "Octet" by Romanian composer George Enescu.
As a prelude to "Epic Octets," Thursday's Spring Salon will showcase the concert's four violinists — along with Paul Neubauer, Dmitri Atapine, and Michael Stephen Brown — as they perform classical showpieces and wild folk tunes in a solo light. Amidst the intimate setting of one of Sedona's beautiful homes, the Salon will offer an opportunity for chamber music lovers to mingle with the artists and one another while enjoying up-close performances, hors d'oeuvres and refreshments.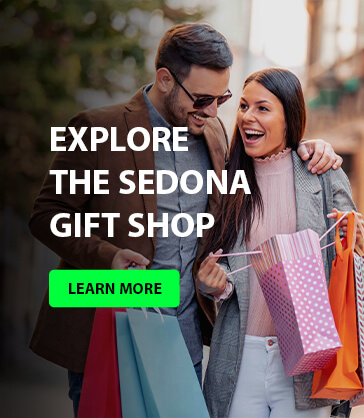 A special feature of Chamber Music Sedona's 40th Anniversary Season is its partnership with the Sedona International Film Festival. Between January and April, the two organizations are joining together to present a series of award-winning documentary films that align with the concert schedule. On Friday, April 14 at 4 p.m., the featured screening will be Music of Strangers, an outstanding music documentary by Oscar-winner Morgan Neville. The film follows the musical journey of legendary cellist Yo-Yo Ma and the international collective of virtuosi and wondrous musicians he founded, "The Silk Road Ensemble." This fun and engaging event will take place at the Mary D. Fisher Theatre and will be attended by Melissa Reardon, one of the violists performing in "Epic Octets" and a former member of the Silk Road Ensemble.
On Saturday, April 15, from 11am to 12:15pm at Sedona Performing Arts Center some of the "Epic Octets" musicians will perform an open rehearsal for a local school's string orchestra, for which Chamber Music Sedona provides funding. This free event is open to the public, offering students and other attendees an opportunity to observe and learn from world-class musicians as they prepare for a concert performance. Supporting music education in Sedona schools is an important part of Chamber Music Sedona's mission, with the organization providing programming for students at various points throughout the year.
Tickets for the "40th Anniversary Gala: Epic Octets" are $40 for adults and $15 for students aged 13-21 with ID. Admission is free for children 12 and under. Reserved seating is available for up to $60 per ticket. To learn more about the concert or to purchase concert tickets, visit https://chambermusicsedona.org/2023-40th-anniversary-gala-epic-octets/. For Spring Salon tickets, visit https://chambermusicsedona.org/2023-spring-salon-the-soloists-in-sedona/.