Sedona AZ (December 20, 2016) – Chamber Music Sedona and the Sedona International Film Festival will join hands Wednesday, January 4 at 4 pm for the screening of "I Know I Played Every Note" a documentary detailing the early career of violinist Itzhak Perlman at the Mary D. Fisher Theater, 2030 W SR 89A in West Sedona. The screening will be hosted by Winter Music Festival cellist Nicholas Canellakis and clarinetist Alexander Fiterstein along with CMS artistic director Bert Harclerode.
Indisputably the reigning virtuoso of the violin, Itzhak Perlman enjoys superstar status rarely afforded a classical musician. Perlman is recognized for his humility, sense of humor and down to earth qualities as demonstrated during his appearances, on-line interviews and more. His charm and humanity is cherished by audiences worldwide from Aspen to Flagstaff to Beijing.
Born in Israel in 1945 where he began his music training at the Academy of Music in Tel Aviv, his family moved to New York where the young Itzhak made a life-changing appearance on the Ed Sullivan Show in 1958. His studies at the Juilliard School with Ivan Galamian and Dorothy DeLay helped to establish his worldwide career that has led to performances with nearly every major orchestra and festival around the world. Perlman fell in love with the sounds of the violin at age three and a half but contracted polio a few months later and soon learned that it would be impossible, with his handicap, to pursue a high-level career as a violinist.
"Not only has he (Perlman) succeeded in doing what the world thought quite impossible but he has done it on a level that few have matched" stated cinematographer Christopher Nupen who captured Perlman's combination of portrait and performance in his documentary Itzhak Perlman, I Know I Played Every Note that focuses on the artist with a compelling look at the formative years of one of the most extraordinary musical careers of our time and the triumph of character, talent and tenacity over seemingly insurmountable odds: a must for every classical music fan.
A major presence internationally, Itzhak Perlman has been honored with four Emmy Awards. Mr. Perlman's third Emmy recognized his dedication to Klezmer music, as profiled in the 1995 PBS television special In the Fiddler's House, which was filmed in Poland and featured him performing with four of the world's finest Klezmer bands. Perlman's solo performance of The Theme on the soundtrack of Steven Spielberg's film Schindler's List composed by John William's is one of the most recognized contemporary film scores. Over the years Mr. Perlman has become more actively involved in educational activities teaching at the Perlman Music Program each summer since it was founded and currently holds the Dorothy Richard Starling Foundation Chair at the Juilliard School.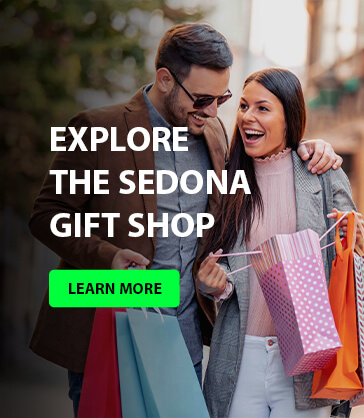 "I'm honored to have worked with Mr. Perlman on several occasions," reflected CMS' Harclerode. "First in Aspen, and then again at the annual Chamber Music America conference in NYC.  Mr. Canellakis, on the other hand in his series Conversations with Nick, did a recent interview with Perlman, that, tongue-in-cheek, shares a side of Mr. Perlman that not many know – a playful individual whose sense of humor comes alive. Canellakis has engaged other artists of the highest order in his series including Emanuel Ax, Leon Fleisher and the Emerson Quartet – all in good humor. You don't keep this kind of company unless you're all in it for fun," said Harclerode.
"If ever there was a story of character and determination triumphing over serious adversity, and producing glorious results along the way, it is the story of Itzhak and Toby Perlman," said Nupen. The documentary includes memorable performances from Perlman of two Partitas by J.S. Bach – the Partita in E major, BWV 1006 and in D minor, BWV 1004 which ends with the great Chaconne, shot live at a BBC concert in St John's Smith Square, London in 1977.
Recently Perlman was the surprise guest at the matinee performance of 'Oh, Hell on Broadway' starring Nick Kroll (Comedy Central's "Kroll Show") and John Mulaney (Netflix's "The Comeback Kid"), on November 26, 2016. The appearance marked Perlman's Broadway theater debut and showcased his comedic talents. He joins another notable guests including Tina Fey, Katie Couric, Will Ferrell, Ben Stiller, Stephen Colbert and Alan Alda who have appeared in the 'Too Much Tuna' segment during performances at the Lyceum Theater on Broadway. Oh, Hello stars Nick and John as their wildly popular alter egos, Gil Faizon and George St. Geegland – outrageously opinionated, 70-something, native New Yorkers that Kroll and Mulaney first began performing on the alt-comedy stages in NYC. Honed for well over a decade, the duo garnered a cult following as they found their way onto a Comedy Central special, viral videos and late night couches everywhere.
"I Know I Played Every Note" will be shown at the Mary D. Fisher Theatre on Wednesday, Jan. 4 at 4 p.m. Tickets are $9 for SIFF and CMS members, and $12 for the general public and may be purchased by calling SIFF at 928.282.1177 or on-line at www.sedonafilmfestival.org.  For additional information on the 4th Sedona Winter Music Festival January 3rd to 8th visit www.ChamberMusicSedona.org or call 928.204.2415.