Sedona News – Chabad of Sedona presents an evening with Holocaust survivor Esther Basch – The Honey Girl of Auschwitz on Tuesday, Sept. 5 at the Mary D. Fisher Theatre.
Basch, a 95-year-old resident of Prescott, has been dubbed "the Honey Girl of Auschwitz." Her unique story tells a journey of horrific atrocities and the beauty of forgiveness. Her powerful tale captivates audiences of all kinds. She shares her genuine, universal love of humankind that helped her survive her own nightmare, in a poignant way to motivate others.
Basch grew up in Czechoslovakia and was sent to Auschwitz in a cattle car on her 16th birthday. After she met Max, one of the American soldiers who liberated her camp, she was motivated to tell her story about forgiveness of the Nazis. Since that time, Basch has given public talks nationwide, which led to the production of "The Honey Girl Documentary" that enabled her to tell her story globally. She has turned her personal commitment to forgiveness into a public act, hoping to transform society on issues of hate and prejudice.
Organizers have expressed their great excitement for this historic event.
"As the Holocaust wanes in our collective memory and many survivors pass on, it is so important to amplify and preserve the first-hand recounts of survivors," Rabbi Mendel Kessler shared. "A tremendous thanks to the Sedona Film Festival for partnering with us in this event which will surely bring an added awareness to the many forms of hate experienced in our society and will have great educational value to the community."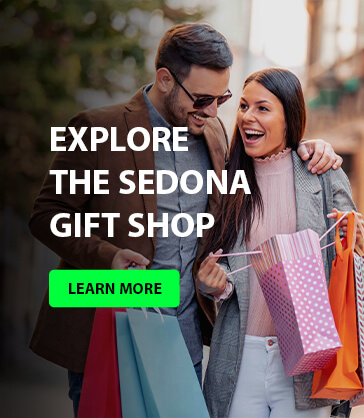 The talk will begin at 7 pm on Tuesday, Sept. 5 at the Mary D. Fisher Theatre, 2030 W State Rte 89A, Sedona.
Tickets are available at SedonaFilmFestival.org. Admission is $20, $75 for VIP tickets, including a VIP reception and preferred seating. 
Sponsorships ($250 or $500) are available at JewishSedona.com/sponsor and include two VIP tickets. For more information, call 928.985.0667.
To order tickets by phone, call 928-282-1177. To order online, visit www.SedonaFilmFestival.org.