Cottonwood AZ (September 8, 2015) – September brings with it the shift into Autumn: slightly cooler nights, leaves changing, harvest coming in and the air of festivities abound. What a great time to come into Old Town Cottonwood and enjoy this once a month evening when participating merchants stay open late, musicians come out to play, and local artists can be found.
Live Music includes Steve Easterling at the Old Town Frame Co, Dave Rentz at Pillsbury Wine Co, William Schwab at Arizona Stronghold Vineyards, and the newly formed George and Jiermo described as a twist of Tex-Mex and a jigger of old school Rock, Rhythm & Blues at Diamond Desert Distillery.
Continuing art shows include Summertime at THE MANHEIM presented by Made in Clarkdale Artists. The Closing Date for this show is Saturday, September 26th. Catch it while it's up during Art Walk, or during regular weekly hours Wednesday thru Saturday from 11:00am to 4:00pm. Also continuing at Pillsbury Wine Co is the finely detailed and eclectic collection of artist Steve Schutz, with pieces ranging from Egyptian to Asian culture including Konji paintings on board.
New shows include the work of MUHS student Victoria DuCharme at Old Town Frame Co. DuCharme will be showing a variety of works including various pop art creations and graphite portraiture. Still in graphite mode, swing around the bend to North Bend Studio featuring charcoal drawings from Chadwick Uptain, inks and watercolors by Annabel Sclippa, pencil sketches by Jessica Laurel Reese, art to disturb the comfortable by Anthony Averbeck, and industrial craftsman furniture by Bill Hemphill. Jason Dudley and Wicked Mountain Art will be premiering at Arizona Stronghold Vineyards with some of his in-action paintings from Black Forest Society shows, and other surprises.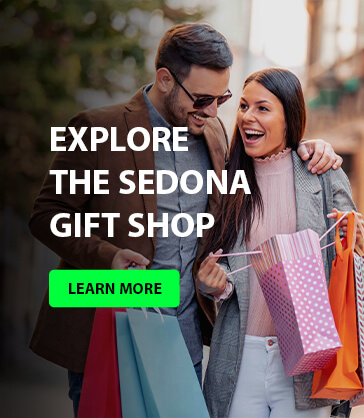 When you're out and about and feeling that change of season, perhaps it's also time for a new something special to wear? PHOENIX RISING BOUTIQUE reminds that "Simply stated, nothing says beautiful more than 'Being Your Own Kind of Beautiful.' Visit this sweet boutique inside Cat's Meow to see their one of a kind, hand-selected range of clothing, vintage items, hats and boots, jewelry and accessories. You will find something for everyone.
Continuing through the month, Pillsbury wine offers weekly Saturday Live Music and Friday Wine Happy Hour, Desert Diamond Distillery features live entertainment on both Friday and Saturday nights including their new "Drop In and Dance" series, Arizona Stronghold Vineyards also provides live music on the weekends, and September 18th-20th enjoy the weekend-long party of Thunder Valley Rally rumbling through town and all along Main Street.
September 12th Second Saturday Art Walk, when shops stay open late. Follow the red lights through Old Town Cottonwood along Main Street/89A to find participating merchants with community harvest to share. We look forward to seeing you there!