The Sedona Area Guild of Artists is showcasing over thirty of the best artists in Sedona in Old Marketplace at 1370 W. State Route 89A in West Sedona as the Kick-Off Fundraiser for the new Sedona Art Museum. There will be fine art photography, paintings, sculptures, ceramics, wood carvings, and multi-media created by the SAGA artists and their invited guest artists for sale in the gallery, but that's not all. The professional artists' organization plans to deliver music, poetry, and performance art in a Celebration of the Arts over the course of the 10-day exhibit. The exhibition will run from April 12 – 21, and be open from 12 – 5 p.m. daily, with extended hours for special events.
Everyone is invited to attend the Gala Opening Reception and Awards Ceremony on Saturday, April 13. Bradley Blalock on Marimba and jazz singer Diane Eaton will entertain the crowd beginning at 5:15 p.m. on the outdoor stage in the Old Marketplace courtyard. At 7 p.m., three artist awards will be presented including the James Muir Gallery Award for Traditional Art, The Goldenstein Gallery Award for Comtemporary Art, and the Award for Best of Show. Among the award presenters will be Sedona City Councilman, Mark Dinunzio.
Anyone attending the exhibition will have the opportunity to choose their favorite work of art for the Peoples' Choice Award. Ballots will cost $1 per vote with no limit on the number of times a person may vote. One lucky voter's name will be chosen at random to win half the pot. The artist of the work with the most votes wins the other half. The Peoples' Choice Award and the winner of this Split-the-Pot interactive event will be announced at 5 p.m. on the last day of the show, April 21.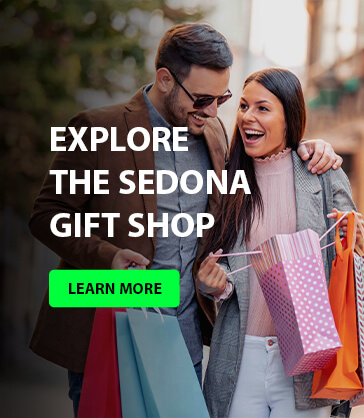 SAGA will also celebrate the artists in our community who create with the written and spoken word. Poets, Elizabeth Oakes, Kayt Perlman, Jane Rian, and Gary Every will write about the art on exhibit, and about the Sedona Art Museum, during the week. On Sunday, April 21, they will share what they have written on stage from 4 – 6 p.m.
Other performances throughout the event include installation artist, Nancy Robb Dunst, the Verde Valley School Rock Band, a Speed Painting Performance by exhibiting artists Sharron Vincent Porter, John Warren Oakes, Nancy Ruby, and Gail Bessette, with a special appearance by Three Trees to cap off the Celebration of the Arts on Sunday, April 21. To find a complete Schedule of Events and list of exhibiting artists for the SAGA 2013 Invitational Exhibition, see sedonaSAGA.com.