Sedona AZ (June 9, 2013) – The Sedona YMCA is proud to be hosting the Celebrate Sedona – Summer 2013 Culinary and Comedy event supporting the Sedona YMCA and Yavapai Big Brothers Big Sisters. This unforgettable evening promises to be filled with laughter, great conversations and some of the most delicious food and beverages in all of Arizona. George Bernard Shaw said, "There is no love sincerer than the love of food." Scientific American Mind Magazine says, "Humor makes you friendlier, sexier and reduces your stress, pain, and blood pressure." It makes perfect sense to join Sedona's community and enjoy the very special entertainment of Tom and Shondra (www.tomandshondra.com) as well as the YMCA's children's dance performance, raffles, silent auction, prizes and more!
Also performing comedy will be Dennis Andres, known for his "Mr. Sedona" book series. Andres was voted as the area's best comedian in a local readers poll, and named an Arizona Comedy All-Star by Jester'z Improv in Scottsdale. He has performed as a stand up comic or comedic improvisor on stage in New York, Chicago, Los Angeles and Las Vegas, and will offer a short routine for the benefit. Guests are in for an additional treat, with actor & comedian Jeff Masters who be joining Dennis for a special reunion of their Improv group Divine Improvidence Players. "DIPS" for short are coming together after four years to help support the cause of hunger, healthy living and education success here in their home base of Sedona, Arizona.
Take a night off from the kitchen and enjoy the incredible food offerings brought to you by Chef Diego of The Field, Beth's Culinary Creations, Java Love Cafe, Garlands Lodge, Sedona Olive Oil, and more.
This fun-filled evening celebration is being held indoors at the beautiful YMCA in Sedona, Arizona, 525-B Posse Grounds, Sunday, June 23, 5 – 8 p.m. Tickets are $25 per person, or multiples at $20 each with the full amount being directed towards the needs of local children.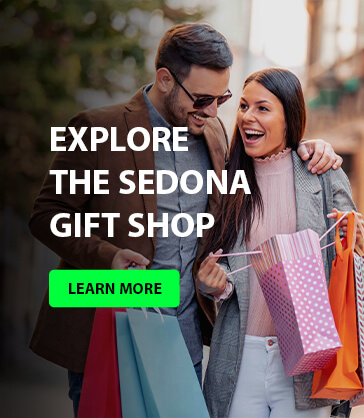 The YMCA has been serving Arizona since 1894 and joined the Sedona community in August of 2012. Big Brothers Big Sisters was established in Arizona in 1904 and has been serving Sedona since 1986. Both organizations work together from the YMCA facility to address the recent increase of child food hunger and teen substance abuse and provide Sedona with effective programs for youth development, healthy living, social responsibility and for helping children and families attain higher aspirations, education success and better relationships.
Mark your calendar and get your tickets online now at www.celebratesedona.com
If you'd like more information about this topic, or to schedule an interview with Jim Allen, please call him at 928-282-1695 or e-mail him at SedonaYMCA@vosymca.org. www.sedonaymca.org