Sedona AZ (March 22, 2012) – On Friday March 30th, 2012 CandyRat Guitar Night returns to Studio Live in Sedona, AZ. From traditional fingerstyle guitar to enthralling and creative original compositions, CandyRat Guitar Night showcases the awe-inspiring guitar stylings of Gareth Pearson, Craig D'Andrea, Matthew Santos and Ewan Dobson. The show starts at 7:30 pm with tickets $15.00 in advance and $17.00 on the day of the performance.
Ewan Dobson has established himself as one of Canada's most brilliant and exhilarating young guitarists, having won first prize in nearly every single Classical Guitar competition across the country. His impressive list of credentials include winning the Grand Prizes from both the Burlington Rotary Fall Music Festival and the Pickering Rotary Music Festival where he emerged victorious, after having competed against the top prize winners of all of the other disciplines. In addition to dominating the provincial competition circuit, Dobson has made his mark nationally having represented Ontario twice at the National Finals of the prestigious Canadian Music Competitions (CMC) and having been awarded the top prize in guitar. In the summer of 2009, Dobson was crowned the Canadian Fingerstyle Guitar Champion at the prestigious 5th annual Canadian Fingerstyle Guitar Competition held in Kingston, Ontario. Shortly after this victory, he captured another first prize in the acoustic category at the 4th Montreal Guitar Grand Prix.
Barely out of his teens, Welsh guitar phenomenon Gareth Pearson is already considered a virtuoso in the field of finger style guitar. Having only played the instrument from recent times, he has already developed a distinctive style to his playing that has earned him the greatest accolades from world renowned players; he has been called a genius by Jan Akkerman, and Tommy Emmanuel was inspired to write a song about him which he named The Welsh Tornado.
Craig D'Andrea is one of the younger faces you will find on the acoustic guitar scene, but he isn't playing like he's 24 years old. Craig has been receiving support from fans and critics alike since releasing his debut album "Crazy is Catching" on CandyRat Records in March of 2007 and his 2nd full-length CD "Get Used to Isolation". The release of his albums, along with his title of 2007 Canadian Fingerstyle Champion, has given him the chance to tour in the United States and Canada with respected artists Andy McKee, Don Ross, & Antoine Dufour .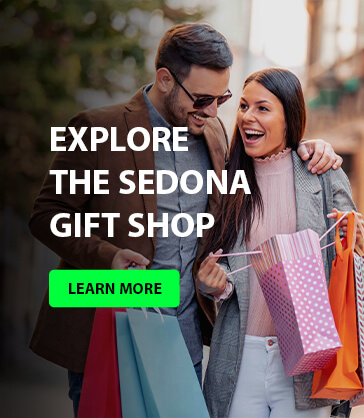 Matthew Santos is an American rock and folk singer-songwriter, musician and painter. He is best known for his collaboration with Chicago native Lupe Fiasco on the single "Superstar." He was signed to Lupe Fiasco's 1st & 15th Entertainment record label, a subsidiary of Atlantic Records.
For more information please contact the Sedona Performers Guild/Studio Live at (928)282-0549. Tickets are available online at www.studiolivesedona.com, at the Studio Live box office located at 215 Coffeepot Drive in West Sedona or at Golden Word Books and Music located at 1575 West Highway 89A in West Sedona.
The Sedona Performers Guild is a 501(c)3 organization dedicated to advancing the Performing Arts thru Education, Live Performance and Artist Support. Studio Live is a tool for the SPG to reach audiences and showcase their craft.