Academy Award-winner stars in Stratford Festival production on the big screen at theatre
Sedona AZ (May 21, 2014) – The Sedona International Film Festival is proud to host the big screen premiere of "Caesar and Cleopatra", starring Academy Award-winner Christopher Plummer in the title role, on Tuesday, May 27 — from the Stratford Festival.  There will be two shows at 4:00 and 7:00 p.m. at the festival's Mary D. Fisher Theatre. 
"Caesar and Cleopatra" is a witty and seductive comedy about the relationship between a veteran Roman political strategist and an enchanting Egyptian teenage queen. Stratford's production was hailed by The New York Times as "the climactic event in the company's impressive current season." Now movie audiences can witness the acclaimed performance of legendary Canadian actor Christopher Plummer, and experience the drama, intrigue and comedy of George Bernard Shaw's celebrated play.
Plummer plays the Roman emperor Caesar, opposite Tony Award-winning (Book of Mormon) Nikki M. James' Cleopatra, the enchanting teenaged Queen of Roman-occupied Egypt. Their first encounter under a desert moon leads to a shift in history as Caesar teaches Cleopatra to overcome her timidity and become a determined player in the game of power politics.
The high-quality production captures the true experience of witnessing Shaw's celebrated play on the prestigious Stratford Festival stage. It was hailed as a triumph by critics throughout North America and played to sold-out houses at Stratford.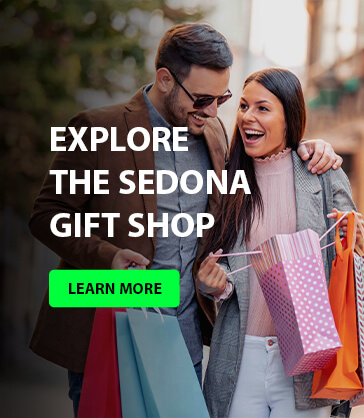 "Captured and immortalized in high definition film, this spectacular production brings the power and intimacy of extraordinary design, words and performance in a larger-than-life experience that is simply incomparable," said Executive Producer Barry Avrich.
"Christopher Plummer is quite simply one of the greatest actors of our time, both on stage and on screen," said Des McAnuff, Artistic Director, Stratford Festival. "The opportunity to see him as Caesar is nothing short of historic."
"Caesar and Cleopatra" will be shown at the Mary D. Fisher Theatre on one day only: Tuesday, May 27 at 4:00 and 7:00 p.m. Tickets are $15, or $12.50 for Film Festival members. Tickets are available in advance at the Sedona International Film Festival office or by calling 928-282-1177. Tickets can also be ordered online at: www.SedonaFilmFestival.org. Both the theatre and film festival office are located at 2030 W. Hwy. 89A, in West Sedona.