Sedona AZ (April 6, 2017) – On Thursday, April 13th, at 6:30PM, Inspiration of Sedona will present an inspiring short film of sustainable business pioneer Ray Anderson talking about the business logic of sustainability. This will be followed by an open, public discussion and presentation by a representative from The Sustainability Alliance, a coalition of local non-profits who are dedicated to greening their businesses.
The Ray Anderson talk highlights the business reasons for pursuing sustainability. At his carpet company, Interface, Anderson increased sales and doubled profits while turning the traditional "take/make/waste" industrial system on its head. Anderson focused the company's attention on sustainable decision making by taking a hard look at suppliers, manufacturing processes, and the beginning-to-end life cycle of all its products. (For example: If you can't find a place to recycle a worn or damaged Flor tile, Interface invites you to send it back to them and they'll do it for you.) They call this drive Mission Zero: "our promise to eliminate any negative impact our company may have on the environment by the year 2020." In a gentle, understated way, Anderson shares a powerful vision for sustainable commerce.
The talk offers a good introduction to the certification program being offered by Sedona's Sustainability Alliance, a group of local non-profits who collaborate for regional sustainability in the Verde Valley. The Alliance works with local schools to help them integrate sustainability into their operations and classrooms. They also work with the local community to offer a wide range sustainability-related recommendations. And they advise businesses and recognize them through the Alliance's Sustainable Business Certification. The Sustainable Business Certification, which is currently free, recognizes and drives customers to organizations that are doing the most for the community, their employees, and the environment. There are three levels of certification: Bronze/Conservationist, Silver/Innovator and Gold/Sustainable. The Sustainability Alliance presenter will explain their program and certification, and will be available to answer questions. They will also award Alive Today Enterprises, a local company owned and operated by the organizers of the Inspiration of Sedona non-profit group, a Sustainable Business Certification. Alive Today Enterprises will be the 24th company in the area to become certified, joining an elite but diverse group of organizations (realtors, restaurants, plant nurseries, lodging, medical offices, etc.). At the meeting, it will be revealed what level of certification Alive Today Enterprises has achieved. For more information on the certification go to www.SustainabilityCertifications.org. For more about the Sustainability Alliance's other work, go to www.SustainabilityAllianceAZ.org.
The Inspiration of Sedona meets on the 2nd and 4th Thursdays of each month. It is a non-profit, open meeting group, that strives to work together collectively for the betterment of ourselves, our communities, and the world. Its current format involves presenting inspiring and personally empowering events about the environmental and socially related issues we're collectively facing, followed by interactive discussion.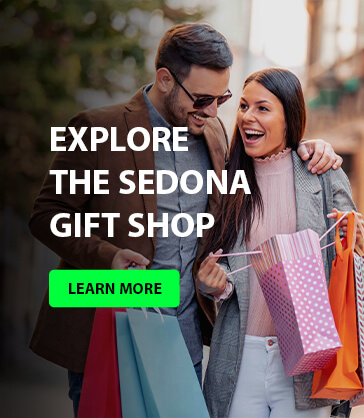 Please be a part of the inspiration by joining us on Thursday, April 13th, at 6:30PM, at the Church of the Red Rocks, 54 Bowstring Drive, Sedona, to watch Ray Anderson and to meet and talk with The Sustainability Alliance and discover together ways to live lighter on our planet. For more info:
email: info@inspirationofsedona.org
Website: www.inspirationofsedona.org
Facebook: https://www.facebook.com/inspirationofsedona
928-284-4021
The Inspiration of Sedona gatherings usually take place in the basement at the Church of the Red Rocks. (From Hwy. 179, turn onto Bowstring Drive, and then turn right at the first driveway, and park in the small parking lot opposite the double doors to the basement, or in the upper parking lot if full.)