By Judy Poe, Assistant Library Director
Sedona AZ (May 3, 2019) – Hello Sedona!  This is my first time as an author of Library News so I'd like to introduce myself. I'm Judy Poe, Sedona Public Library's new assistant director, and I am very happy to "meet you."
I come to you via Prescott where I was the manager of the Yavapai Library Network, the consortium of 42 libraries across Yavapai County that expands SPL's collection to 1.3 million available items. Prior to that, I was fortunate to spend nine years at the Pine River Library, in Bayfield, Colorado, working my way from circulation assistant to assistant director.  In 2014, Pine River Library was named Best Small Library in America by Library Journal; and I am honored to have been a part of that.
To introduce myself, I'll tell you what I believe. I believe that the library is the heart of a community. I believe that libraries (and therefore librarians) have the mandate and privilege to contribute to the cultural, economic, educational, and social wellbeing of their communities. I believe that libraries are vital for a community to thrive. Not because of the books on the shelves—books aren't vital. (Yes, I'm a librarian and I really did say that.) I believe that libraries matter, now more than ever, because of the people.
If it's not all about the books, then what is it we actually do at the library? More than anything, I believe that librarians create connections. It goes without saying that we connect people with information. Through our collections and services, we provide information that can have far-reaching educational and economic effects.
Literacy programs help children read and learn, setting them on a path to educational and economic success. Robust collections and stimulating cultural programs inspire imaginations. But connecting people to people—this is where librarians can truly shine.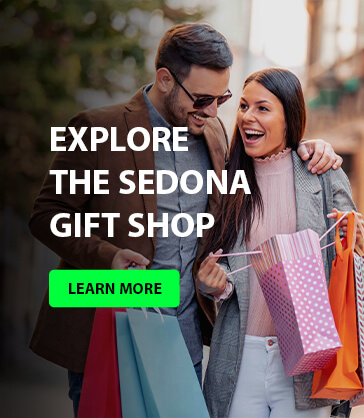 As we connect to our communities, one person at a time, librarians become the hyperlinks, connecting people to people, building connections and bringing people together through meaningful programs and services that matter. We are not just librarians—we are neighbors and friends and voters; we are not just providers—we are participants, too.
As we take an active role in the life of our community, we hope to lead by example. As community members grow and learn and connect, they, in turn, reach out to larger and larger communities, building relationships and connections with far-reaching effects. Librarians create a ripple that turns into a wave, and in this way, I truly believe, librarians can and do change the world.
I'd like to make a connection with you. I'll be out and about in Sedona looking to make some connections—visiting community organizations to see how we can work together, attending some of the many Sedona events, shopping at the farmer's market, and hiking on the trails.
If you're a regular library user, we may have already met. If you're not, please stop in let me know what we can do to spark your curiosity and get you involved. We won't insist you check out a book (although I think we might be able to provide a book or movie that you'd find interesting). Libraries aren't what they used to be! Forget the stereotype!  Come in, say hello, and connect with us. Let's see what we can make happen, together!
Sedona Public Library is a 501(c)(3) nonprofit organization. We are grateful for all of our volunteers, and for the support we receive from the City of Sedona, the property tax dollars we receive from Yavapai and Coconino Counties, and the gifts we receive from businesses, foundations, and individuals like you. Please support your library at www.sedonalibrary.org.