Sedona AZ (March 8, 2016) – Building Bridges Event Series will be hosting a Student Art Exhibition and Teen Discussion Panel, this Tuesday March 15th , starting at 5pm.  The event will take place at Sedona Posse Grounds Hub,  525 Posse Grounds Road in Sedona.   
The exhibit will feature both visual and performance work from students attending schools in the Verde Valley.  The theme, "What does it mean to be a living bridge?" is part of the greater Building Bridges Art exhibit going on at the Hub throughout the month of March.  Building Bridges events series is a month-long event series running March 3rd -29th,  bringing together inspiring speakers, performances, workshops,  and exhibits in order to empower community involvement and engagement through empathy, awareness, art and action.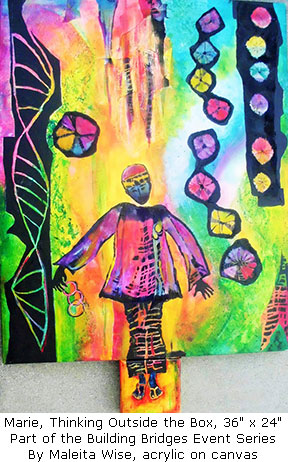 The Teen Panel discussion to follow the Art Exhibition is also part of the event series, and Sedona International City of Peace Panel Series, a weekly discussion panel bringing topics like "The marriage of empathy & education" and "Media's role in polarizing global Culture" to the table with different distinguished panel speakers each week.  This week the Teen Panel  will feature students from Red Rock High School, Verde Valley School, and Southwestern Academy.  The discussion is on "What matters in this shifting world of academic education."  Students will have an opportunity to speak about what matters most to them in their school career, and what they think about current curriculum standards.  There will be smaller breakout sessions after the panel to give the audience a chance to discuss the topic together with the panelists.  This is an all-ages event, free of charge.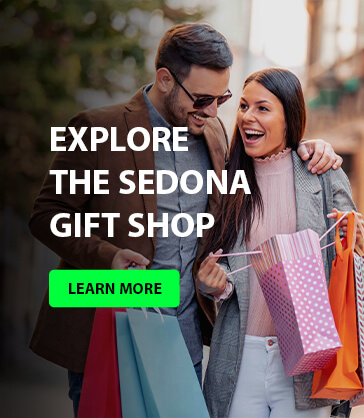 To find out more about the Building Bridges Event Series, to attend an event or to get involved, please go to their website www.buildingbridgesevents.com
Marie, Thinking Outside the Box
This is a painting about connection.
I wear a bracelet made by a woman in Rwanda
Her name is Marie—I do not know her full name.
We have never looked eye to eye, and yet
when I slip this work of art over my wrist, I
feel a connection to her half way around the world.
The profits from this help her buy medicine for her
self and her child with Aids
The image to the left is a DNA double helix to
remind me that we live in one world..I in my studio,
and she in her own home . In a world of great diversity,
I pause to remember that we share more than we imagine.
I hope my support is a bridge to a better life for her.
She is my bridge to courage in the day to day events
that may appear on my path.
                                                  Maleita Wise