Cottonwood AZ (January 19, 2012) – Frank Vignola is one of the most extraordinary guitarists performing before the public today. On a leg of his West Coast tour, Frank will appear at Old Town Center for the Arts on Friday, January 27th at 7:30 pm.  His stunning virtuosity has made him the guitarist of choice for many of the world's top musicians, including Ringo Starr, Madonna, Donald Fagen, Wynton Marsalis, Tommy Emmanuel, Mark O Connor, the Boston Pops, the New York Pops, and guitar legend Les Paul, who named Vignola to his "Five Most Admired Guitarists List" for the Wall Street Journal. Vignola's jaw-dropping technique explains why the New York Times deemed him "one of the brightest…stars of the guitar."

Born on suburban Long Island on December 30, 1965, Vignola was raised in the New York area. The Italian-American started playing the guitar at the age of six and grew up admiring a variety of guitarists. While growing up Vignola listened to jazz extensively, but also was a major fan of classical, rock, R&B, and pop. The guitarists that he admires range from Django and Les Paul to rock icons like Frank Zappa and Eddie Van Halen. As a young adult, Vignola studied at the Cultural Arts Center of Long Island and really came into his own in 1988 with his famed Hot Club of France tribute which was hailed in the NY Times as one of the top ten acts in New York City, and forged the way for the many Django Hot Club groups that followed. The New Yorker was 27 when, in 1993, he signed with Concord Jazz and recorded his first Concord session. Many more Concord releases followed in the 1990s as well as 3 releases for the Telarc label as co-leader of the group Travelin' Light. The early 2000's found Vignola recording a solo guitar CD for Acoustic Disc as well as performing regularly with guitarist, Les Paul. He also recorded a collection of Gershwin pieces for Mel Bay Records titled, "Vignola Plays Gershwin" which was number 2 in NPR radio airplay charts. In recent years, Vignola has recorded two important collaborative CD's, "Just Between Frets" with Tommy Emmanuel on Solid Air Records and "Frank-N-Dawg, Melody Monsters" with mandolinist David Grisman on Acoustic Disc Records.
Frank has written 18 guitar instruction books for Mel Bay Publications and has recorded 6 Educational DVD's for Truefire.com. He has performed hundreds of clinics and masterclasses at major universities and colleges throughout the world including Julliard and Boston University.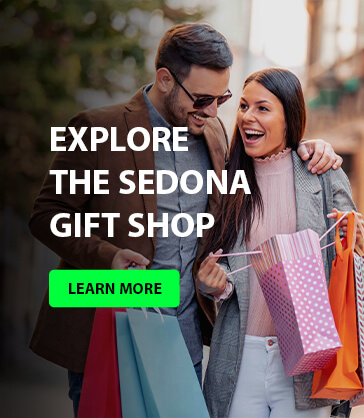 Joining Frank for the concert will be Vinnie Raniolo. After performing his first gigs at the age of 16 in local jazz clubs, rock n' roll bars, and musical theatre pit bands he began to catch the ears of other professional musicians and began to tour and work in recording studios. Vinny has toured with and been on recordings with Frank Vignola, Bucky Pizzarelli, Tommy Emmanuel, Tony Trishka, Matt Flinner, Ken Peplowski and many others. Vinny is also an experienced educator and has taught classes at Bowling Green University, Kent State University, Asiago Music Conservatory and others.
Don't miss this opportunity to see two of the best guitarists performing in the world today, on Friday, January 27th at 7:30 at OTCA.  Old Town Center for the Arts is located at 633 N. 5th Street (corner of 5th and Main) in Old Town Cottonwood. Tickets for Frank Vignola's concert are $15 in advance or $18 at the door. Tickets for the event are available at Jerona Java Cafe and Desert Dancer in Cottonwood, and Golden Word and Crystal Magic in Sedona, or online at www.showtix4u.com.  For further information please visit www.oldtowncenter.org or call 928-634-0940.