Sedona Film Festival hosts award-winning art documentary at Mary D. Fisher theatre
Sedona AZ (September 24, 2016) – Sedona International Film Festival joins theaters around the world for a special premiere of the award-winning Art on Screen presentation of "Bosch: The Garden of Dreams". The event will show in Sedona on Monday, Oct. 3 at 4 p.m. at the festival's Mary D. Fisher Theatre.
"Bosch: The Garden of Dreams" commemorates the fifth centenary of the painter's death with a major exhibition entitled "El Bosco. The Centennial Exhibition".
Under the direction of Jose Luis Lopez Linares, the documentary focuses on the most important painting by El Bosco and one of the most iconic ones in the world: "The Garden of Earthly Delights". It features artists, writers, philosophers, musicians and scientists, discussing the personal, historical and artistic significance of the painting, bringing back a conversation that was started 500 years ago in the court of the Dukes of Nassau (Brussels) when it was believed that the painting was commissioned by Bosch.
"The Garden of Earthly Delights" has been subject to all kinds of interpretations: a heresy for some, a utopia for others, a moralizing satire of a world of sin for most.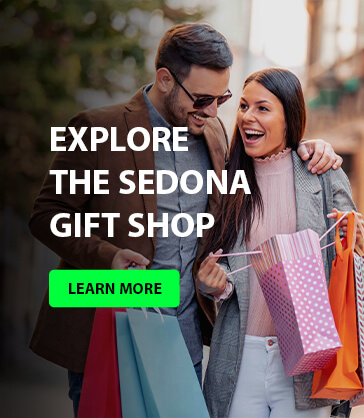 There is no more enigmatic painting in all art history. The unbridled fantasy of this erotic delirium, its encrypted messages, poetic fable… for centuries has fascinated all who have been fortunate to see the triptych closely. You can't decide where to look yet can't stop commenting on what your eyes see. What is this? What does it mean?
There are still many mysteries surrounding the triptych, but at the same time there are elements for everyone: bright colors, complex action, comedy, tragedy, mystery, sin, life, death, and perhaps even redemption. The work can be appreciated but it catches the viewer's attention even when there is no hint of the picture's meaning. Therefore the picture gathers thousands of people around it on a daily basis in the room where it is displayed at the Prado, thousands who strive to decipher the most beautiful hieroglyphic ever painted.
There is very little data on the identity and biography of Bosch, which helps feeding the enigma of the meaning hidden in his works. As Falkenburg, narrator of the documentary and debate moderator with all participants, says "At the end of the novel, the writer reveals the mystery. In this case, the author does not want you to solve the mystery, he wants you to stay in it."
"Bosch: The Garden of Dreams" will be shown at the Mary D. Fisher Theatre on Monday, Oct. 3 at 4 p.m. Tickets are $15, or $12.50 for Film Festival members. Tickets are available in advance at the Sedona International Film Festival office or by calling 928-282-1177 or online at www.SedonaFilmFestival.org. Both the theatre and film festival office are located at 2030 W. Hwy. 89A, in West Sedona.