By Cheryl L. Yeatts, Manager of Sedona Public Library in the Village
Sedona AZ (June 1, 2018) – Have you read any good books lately?  Can you recommend a book for me? Do you know this author?  Have you read this book? 
If you have spent any time in the Library, you will hear patrons asking these questions throughout the year, and even more so during the adult summer reading program. To get you ready for this year's program, I decided to ask avid readers for their book recommendations. Some of these library patrons visit the Library every day. Others stop by two or three times a week to pick up their holds.
Tom White's favorite author is James Lee Burke, best known for his Detective Dave Robicheaux novels set in Louisiana.  Tom lived in New Orleans, and he collects signed copies of books written by Burke. Tom highly recommends Burke's latest, called "Robicheaux."
In addition to playing bridge, Pat Jay likes to read mysteries. She said "The Woman in the Window," by A.J. Finn, kept her guessing and turning pages. If you enjoy reading Gillian Flynn and Tana French, this thriller is for you. 
If you want book recommendations, meet Patty Swanson. On average, she reads one book a day. Patty can be described as a voracious reader with varied interests. She has a great deal to contribute during our monthly book discussions at Sedona Winds.  Patty's latest book recommendation is "To Die But Once," the latest in the Maisie Dobbs series, written by Jacqueline Winspear. Patty also enjoyed reading "Cha'risa's Gift, written by local author Ilana Maletz.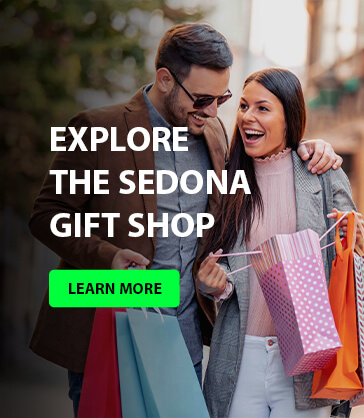 As a former high school history teacher, Gary Yeatts often reads about famous people in history.  He recently finished "Lincoln and Churchill: Statesmen at War," by Lewis Lehrman.  He enjoyed the way the author compared and contrasted Lincoln and Churchill, two great leaders who changed the course of history.
If you are a fan of nonfiction, Janice LaDuke recommends "The Long Haul: A Trucker's Tales of Life on the Road," by Finn Murphy. The author dropped out of college to become a long-haul trucker.  In his first book, Murphy shares stories from the road.  Janice liked reading about the author's experiences with the moving industry.
Plan to be at Sedona Public Library on Tuesday, June 12, from 2 to 3:30 p.m. in the Quiet Study. The Library's book club will be discussing "The Long Haul."  A limited number of copies of the book are available at the reference desk. New members are welcome to join the group!
Now that you have your book recommendations, it's time to join the adult summer reading program sponsored by the Library. This year's theme is Libraries Rock.  The program begins with a kick-off event on Friday, June 1 at 3:00 p.m. in the Si Birch Community Room.  Included in the program are two book discussions: the featured title on Wednesday, June 12 is the Bruce Springsteen biography "Born to Run" and the selection for Wednesday, July 18 is Sheila Weller's "Girls Like Us:  Carole King, Joni Mitchell, Carly Simon—And the Journey of a Generation."  The grand finale, an ice cream social, is scheduled for Friday, July 27.  Check the Library's website for other activities.
Participation in the program is easy. Just keep track of the number of pages you read and log your hours to be eligible to win prizes. Register online at sedonalibrary.org or in-person at the reference desk at the main library in West Sedona or Sedona Public Library in the Village. If you need assistance registering for the adult summer reading program, please call or stop by the Library.  Happy reading!
Sedona Public Library is a 501(c)(3) nonprofit organization. We are grateful for the support of the City of Sedona, Yavapai and Coconino Counties, businesses and foundations, and individuals like you. Your tax-deductible donation may be sent to: Sedona Public Library, 3250 White Bear Road, Sedona, Arizona 86336.