By James Bishop, Jr
Sedona AZ (December 26, 2011) – Snow is falling in the distant mountains, Christmas music is echoing through the malls and many mailboxes are stuffed—but not with gifts from far flung loved ones– just never-ending junk mail, more than enough to dampen the holiday spirit. Deserving of a page from Ripley's Believe it or Not, the extraordinary fact is than 100 million trees' worth of such mail will arrive in America's mailboxes by year's end—that's the equivalent of deforesting the entire Rocky Mountain National Park every four months. And we are talking tons of it, in fact 5.5 million tons of it which end up in the U.S. municipal solid waste stream—enough to fill over 420,000 garbage trucks. If those trucks were parked bumper to jumper, they'd extend from Albuquerque to Atlanta, Georgia.
Gloomily for our nation's future, just 32% of those tons make it to recycling centers from coast to coast while the rest is buried in landfills—largely unread and unopened. As it is, paper and paperboard waste makes up 40 % of the solid mass that fills landfills from coast to coast. By the year 2010, it is predicted to make up about 48%.
Questions crowd the mind. "Who are these people who think we want all these catalogues?" asks Sarah McLean, a VerdeValley recycling activist, "Where did they come from and how did they find us? And why do they decide to buy reams and reams of virgin paper?"
Finding us is as easy as chilly winter winds shaking leaves from the trees. Time and again when we purchase a product or service and give the company our name and address, chances are that our name is being added to one or more mailing lists used for direct marketing. Whether you are buying a car or a house, subscribe to a magazine, sign up for a credit card, or give money to charity, your name is finding new home in a computer database and from there it's rented to a slew of other businesses so they can send you junk mail.
What's more, we should be aware that when we register to win that great big grand prize, our name will likely appear on mailing lists used by other promoters of contests, sweepstakes and lotteries. Such lists are nearly always for rent or for sale. So are lists assembled by realtors if you own a home or are involved in selling and buying real estate.
Bottom line, does this apparently one-sided state of affairs mean we're helpless to stop this mostly unwelcome bombardment? Are we destined to stand knee–deep in hills of junk mail while NASA plans manned space trips to Mars?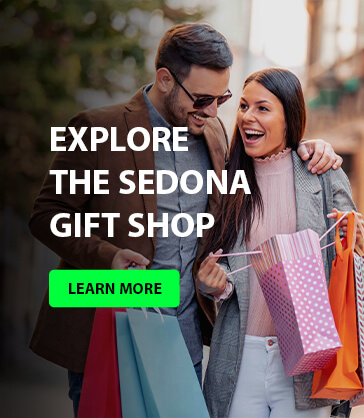 Truth be known, there's no Big Brother out there to slow or end the junk mail bombardment: The Postal Corporation is no help, it needs revenue. The corporate junk mailers like Land's End and Crate and Barrel are watching catalogue sales lag in the face of the booming field of internet advertising, now $27 billion a year and headed toward $60 billion by 2010 according to The Economist. So, it seems, felling virgin trees is a small price to regain business lost to the internet.
What there is out there is us says Jill McCutcheon, Executive Director of Sedona Recycles which recycles about 15 percent of Greater Sedona's waste. "If the people speak out, and act, there will be a solution."
In reality the solution is composed of many parts—all requiring some effort on our part. For example if you're moving don't fill out USPS Form 3575, the change of address card. But don't forget to contact the people, companies and institutions you wish to stay in touch with. Otherwise, you can cancel those catalogues and junk mailings and remove yourself from 75% of all national mailings by sending one request with your name, address and signature to Mail Preference Service, Direct Marketing Association, P.O. Box 643, Carmel, NY 10512 or download the online form at https://www.dmaconsumers.org/cgi/offmailing. And, of course you can make recycling a habit!
You can also call the catalogue companies and ask to be removed from their mailing list, then recycle the catalogue. Call 888-567-8688 to get off the lists of all major credit bureaus. You can also do this online at: http://www.optoutprescreen.com. Then, remove your name from major nationwide sweepstakes mailers, contact: Publishers Clearinghouse, 101 Channel Drive, Port Washington, NY11050 Phone: (800) 645-9242, and Readers Digest, Readers Digest Road, Pleasantville, NY10570 Phone: (800) 234-9000.
Absent these efforts we'll continue to whistle past the graveyard and annually tolerate 14 billion catalogs (an average of 54 per American) and 38 billion pieces of junk mail (an average of 560 pieces of junk mail per American). If that's to be the future our grandchildren will wonder what kind of people we really were.