Cottonwood AZ (April 4, 2014) – Noted performance artist and gifted mask maker Pash Galbavy will present two events dedicated to greater personal understanding and perspective.
Galbavy's original creation — The Body Reclamation Project — features improvisation, storytelling, movement, dance, mask-art and personal as well as a collective healing ritual. It will be presented at Cottonwood's Old Town Center for the Arts April 26 at 1:00 PM as Galbavy will portray challenges that often keep individuals from feeling comfortable in their own bodies.
Facing these issues that so many people experience, The Body Reclamation Project features Galbavy bringing masks to life as embodiments of archetypical characters. Masks portraying Rebel, Pleaser, Prostitute and Saboteur—and many others—are used to confront topics such as pleasure and peril, promiscuity, violence, eating disorders, and artistic modeling. In portraying the body as the landscape where inner and outer struggles converge, Pash Galbavy offers hope that a way back to one's true self can be found by learning to listen and respond to one's own individual calling, however strange its voice may sometimes seem.
Cynthia D. Rudick, Ph.D., LPCC-S, a professional mediator, counsellor, and arbitrator, says: "Pash's expressions hit at visceral, emotional and spiritual levels. We often get lost in our words and our head, but her work carries us to basic core emotions and feelings that are transcendent."
After the performance portion of The Body Reclamation Project,
 Galbavy will be joined by her husband and co-facilitator Marty Landa as they invite participants to share their own experiences of the performance exploration. This second part of the event features values and attitudes of the Person-Centered Approach, emphasizing positive regard, empathy, and personal authenticity. Both with MA degrees in Communication Studies, Galbavy and Landa have worked with groups utilizing this approach for over a decade.
Galbavy states, "People often see their own stories and are deeply moved by the performance. So the interactive segment is a great opportunity to share their own insights. Everyone's input helps generate a greater perspective for all. Through better understanding of the archetypes and their impact on each person's ability, participants learn to live their own lives with deeper understanding and confidence." 
Following the The Body Reclamation Project a few weeks later, action will move to Cottonwood's Manheim Gallery for a mask making workshop with Galbavy and Landa. Participants will create their own facial masks on Friday, May 23rd, then return to decorate and explore their masks and stories in more depth on Saturday, May 24th. Principles of the Person-Centered Approach will be utilized during the workshop, as self-discovery is the main objective. For a demonstration of the unique mask making process they use, see the Video page at www.unmaskit.com.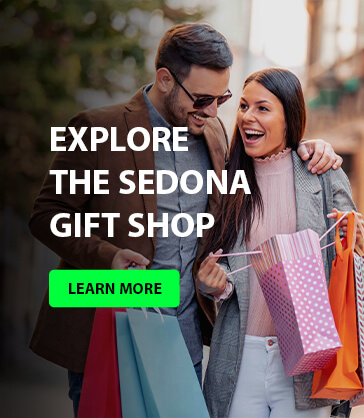 According to Galbavy, "No experience is required to make a mask. My passion is expressive art which focuses on meaning over aesthetics. I tell new mask makers they can do no wrong, whatever form their creation takes. Also, this is not just about producing something. Interacting, listening, witnessing, and accepting others are all parts of what we will practice and co-create together."
An exceptional artist in movement and meaning, Pash Galbavy is a contact improvisational dancer, author, and artists' model. The recipient of numerous artist grants, including those from the Arizona Commission of the Arts and the City of Sedona, she has performed at many events in the US and Australia.  She and Landa have developed the first of its kind natural mask-making kit, The UnMasKit!, with an Australian government grant. 
Rather than 'masking' or hiding things, Galbavy feels the act of making and wearing a mask is a form of unmasking. For her, masks take on lives of their own and unveil aspects of the self as well as the collective individual and social consciousness. "Even if the stories related to a mask are personal, invariably they have a universal resonance." 
The Body Reclamation Project performance will be presented at Old Town Center for the Arts, Studio B, located at 5th Street and Main in Cottonwood on Saturday, April 26th at 1:00 PM. Tickets are $15 – $25 and are available at the door starting at 12:45 PM. With seating limited, reservations are now being taken for this unique interactive event.
The Mask Making Workshop will take place from 6-9PM on April 26th and 11AM-5PM on April 27th at The Manheim Gallery, 747 N Main Street, Cottonwood. For more information or to make reservations, contact: 928 284-4021, pash@unmaskit.com or see www.unmaskit.com.