By Robert Albrecht, Former Board Member
Sedona News – The Humane Society of Sedona is part of 350+ shelters in 45 states participating in the spring "Empty the Shelters" event from May 1 to May 15, 2023, at our West Sedona location.
BISSELL Pet Foundation, a national animal welfare organization dedicated to ending pet homelessness, is excited to announce it will team up with Dogtopia for the foundation's first "Empty the Shelters" national adoption event of 2023 with pets available for adoption for just $50 or less.
Since the 2016 inception of BISSELL Pet Foundation's "Empty the Shelters," nearly 140,000 pets at 605 animal welfare organizations in 47 states and Canada have received second chances. An average of 1,000 shelter pets are adopted each day during each quarterly national event. Through this partnership and continued support, the foundation is looking forward to reaching more pets in more shelters and communities during this upcoming event.
"BISSELL Pet Foundation's "Empty the Shelters' is proven to make a lifesaving difference, and we are thrilled to team up with Dogtopia, who shares our vision to give every pet their best life," said Cathy Bissell, Founder of BISSELL Pet Foundation. "This is a very difficult time for shelters across the country, with increasing owner surrenders due to the housing crisis and inflation as well as slowed adoption rates. With Dogtopia's partnership, we are hopeful more pets than ever will find homes during this national event."
"It is so important for us to find safe, caring homes for our animals and this event each year is wonderful toward accomplishing those goals", states Sarah Porter, Director of Operations at the Humane Society of Sedona.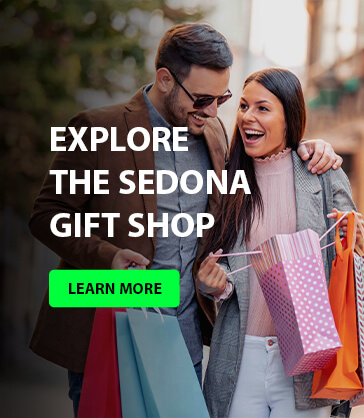 This will be an exciting event so please plan to visit our shelter at 2115 Shelby Drive in West Sedona from May 1 to May 15, 2023, from 10 am-4 pm. Appointments will be required so that we can better serve your needs and place less stress on our animals. For more information call (928) 282-4679 and/or view our website at https://humanesocietyofsedona.org. Thank you for your support and we look forward to visiting with you to find that new "furry" addition to your family.
About BISSELL Pet Foundation:
BISSELL Pet Foundation is a charitable 501c(3) nonprofit organization with a mission to help reduce the number of animals in shelters through pet adoption, spay/neuter programs, microchipping, and crisis and disaster response. Founded in 2011 by Cathy Bissell, BPF is an extension of her long-standing love for animals and commitment to their welfare. BPF has since partnered with more than 5,700 shelters and rescues across the U.S. and Canada to help pets find loving homes. To learn more, visit www.bissellpetfoundation.org.