Join this special one-­day afternoon and evening screening of a documentary that exposes the misunderstood world of mental illness.
Sedona AZ (July 23, 2015) – Organizers of the Sedona International Film Festival and the Illuminate Film Festival have partnered with Specialty Studios to bring "Bipolarized: Rethinking Mental Illness" and filmmaker Ross McKenzie back to Sedona for a one day special encore event at the Mary D. Fisher Theatre on Thursday, Aug. 6. There will be two shows at 4 and 7pm with Q&A discussions to follow both screenings.
"Bipolarized: Rethinking Mental Illness" is about one man's personal journey to heal.
Diagnosed with bipolar disorder, Ross McKenzie's psychiatrist told him he would live with the disorder for the rest of his life and that he would have to take lithium to control symptoms. To Ross, taking the drug daily felt like a chemical lobotomy, leaving him in a foggy, drug-induced haze. Ross ultimately decided to resolve his symptoms outside of conventional medicine. He progressively reduced his use of the psychotropic drug lithium, at an experimental clinic in Costa Rica.
What ensued was a self-exploration into alternative treatments to treat his condition and a journey delving into the root cause of his mental breakdown.
The film uses Ross' personal experiences to tell a larger story about medication. It will reveal how we are labeling more and more people with mental illnesses and how, in tandem, we are prescribing more and more toxic psychotropic drugs to treat these illnesses.
"Bipolarized" weaves together a series of interviews with activists, psychiatrists and other psychiatric survivors who have challenged the status quo as well as recounts some of the alternative therapies Ross uses to maintain his mental, emotional and physical health.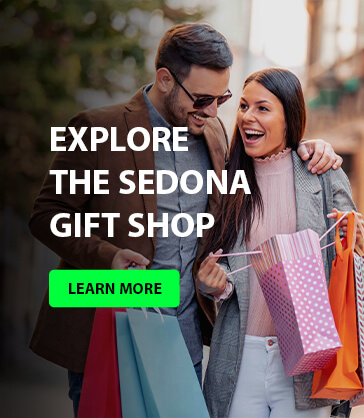 His journey is raw, gripping, and heartfelt. Ross is now healthy, and free from the toxic side effects of psychotropic drugs. But most importantly, he has discovered a way to reclaim his life, and that revelation is the driving force that has led him to share his compelling story.
This documentary explores alternative treatments and encourages viewers to question "are drugs the only and best way to treat mental illness?"
"Bipolarized is such an important film …the effect is riveting. Ross offers a balanced perspective of bipolar disorder and its treatments from highly skilled clinicians representing a variety of perspectives." – Dr. James Forleo, Author of Health is Simple. Disease is Complicated.
Audiences will hear directly from Ross after each screening and be able to ask him questions via skype. The film's distributor, Steve Michelson, will be in Sedona to host the film and Q&A discussions.
The Aug. 6 Sedona screenings launch a week-long free Global Mental Health Summit hosted by Ross McKenzie & Dr. John Dempster, Aug. 10-17.  The Summit will include clips from the film, in addition to interviews with 30 leading experts in the field of Mental Health.  To sign up & learn more: mentalwellnesssummit.com/
"Bipolarized: Rethinking Mental Illness" will be shown at the Mary D. Fisher Theatre one day only: Thursday, Aug. 6 at 4 and 7 p.m. Tickets are $12, or $9 for Film Festival members. For tickets and more information, please call 928-282-1177. Both the theatre and film festival office are located at 2030 W. Hwy. 89A, in West Sedona. For more information, visit: www.SedonaFilmFestival.org.