Sedona Film Festival presents one-day-only special event at Mary D. Fisher Theatre
Sedona AZ (September 8, 2015) – The Sedona International Film Festival is proud to continue its Alive Mind Cinema Series with the one-night-only debut of the award-winning film "Bikes vs. Cars" on Thursday, Sept. 17. There will be two shows at 4 and 7 p.m. at the festival's Mary D. Fisher Theatre.
"Bikes vs Cars" depicts a global crisis that we all deep down know we need to talk about: climate, earth's resources, cities where the entire surface is consumed by the car. An ever-growing, dirty, noisy traffic chaos. The bike is a great tool for change, but the powerful interests who gain from the private car invest billions each year on lobbying and advertising to protect their business. In the film we meet activists and thinkers who are fighting for better cities, who refuse to stop riding despite the increasing number killed in traffic.
"Born in Malmö, Sweden, a city where the bike is the natural choice for going from one place to another, I've traveled the world wondering why there are so few bicycles," said director Fredrik Gertten. "Now, the car model as we know it has reached an extreme level with constant gridlock and millions of productive hours lost."
The new urban biking movement is pushing this development. People simply put a sign on their bike saying "One Less Car" — a do-it-yourself attitude towards a global crisis. It's a positive message in depressing times. If all cities adopted the model of Copenhagen, where forty percent commute within the city on bikes, it would be a radical change for the world. Something you can measure in health, pollution, oil-usage.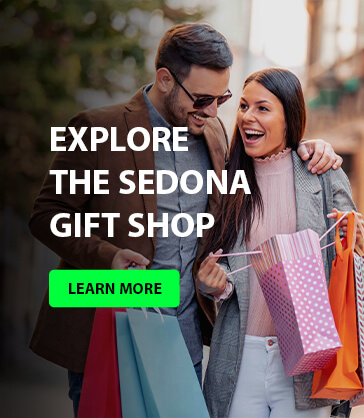 And now the conflict: The car, oil and construction industries are in the center of our economic system. They are the ones who don't want change. And the planet needs instant action.
"Bikes vs. Cars" is part of the Alive Mind Cinema Series, showing in theatres around the world. Alive Mind Cinema releases critically-acclaimed and transformative films that present the power of art, film and spirituality to transform how we see our world. 
The Alive Mind Cinema Series is sponsored by Pure AZ Water & Ice.
"Bikes vs. Cars" will be shown at the Mary D. Fisher Theatre on Thursday, Sept. 17 at 4 and 7 p.m. Tickets are $12, or $9 for Film Festival members. For tickets and more information, please call 928-282-1177. Both the theatre and film festival office are located at 2030 W. Hwy. 89A, in West Sedona. For more information, visit: www.SedonaFilmFestival.org.