By Virginia Volkman, Library Director
Sedona AZ (January 17, 2020) – New York Times bestselling author Mary Alice Monroe will read selections from her latest book, "The Summer Guests" on Saturday, January 25 at 3:00 p.m. in the Sedona Public Library's community room.  The Literate Lizard bookstore will provide books for sale following the program and the author will be available to sign books and answer questions.
Monroe is the award-winning author of more than 20 books that are published worldwide, including the Beach House series and the Lowcountry series.  She writes richly textured books that delve into the complexities of interpersonal relationships and the parallels between the land and life.
Mary Allice Monroe found her true calling in environmental fiction when she moved to coastal South Carolina.  Already a successful author, she was captivated by the beauty and fragility of her new home.  Her experiences living in the midst of a habitat that was quickly changing gave her a strong and important focus for her novels.
For information on the environmental topics in Monroe's novels, visit her Conservation page at maryalicemonroe.com/conservation.  You'll find recommended websites for topics such as migrating shorebirds, sea turtles, dolphins, butterflies, and birds of prey.
"The Summer Guests" is a heartwarming and evocative novel about the bonds and new beginnings that are born from natural disasters and how, even during the worst of circumstances—or perhaps because of them—you discover what is most important in life.
Monroe takes us to late August, a beautiful time on the Southern coast—the peach trees are ripe, the ocean is warm, and the sweet tea is icy.  It's a perfect time to enjoy the rocking chairs on the porch, but beneath the calm surface bubbles a threat: it's also the beginning of peak hurricane season.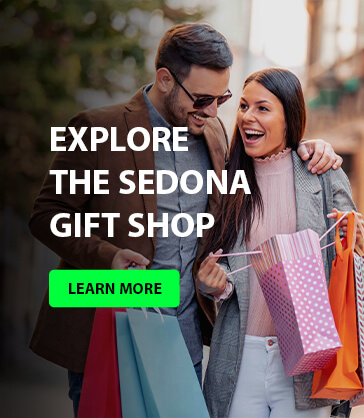 Other bestselling authors have praised Monroe's writing:
"Mary Alice Monroe writes gorgeously, with authority and tenderness, about the natural world and its power to inspire, transport, and to heal."  — Susan Wiggs
"Mary Alice Monroe has become the premiere nature writer among southern novelists." — Pat Conroy
This event is part of the Library's "Our Earth, Our Habitat, Our Home" speaker series, a project supported by the Arizona State Library, Archives & Public Records, a division of the Secretary of State, with federal funds from the Institute of Museum and Library Services.
Don't miss this opportunity to see a major bestselling author in Sedona!  We look forward to seeing you at the Library and be sure to make time to look at the beautiful quilts that are up through February 20, for our 25th Annual Quilt Show.
For more information about programs that we offer at Sedona Public Library, a nonprofit 501(c)(3) organization, please stop by or call the Library at 928-282-7714. You may also access the Library's website at www.sedonalibrary.org to view the events calendar or to make an online donation.