Verde Valley AZ (March 1, 2012) – Residents of Beaver Creek are sponsoring a First Annual Beaver Creek "Historic Authors" Book Signing and Wine Reception fundraiser Saturday March 10th 2 to 5 pm. The Historic Home Ranch property, now the Beaver Creek Golf Course and Ranch House Restaurant in Lake Montezuma, continues in its extensive restoration effort as it grows closer toward its opening dates.
Featured at the fundraiser reception is Joe McNeill, Author of "Arizona's Little Hollywood: Sedona and Northern Arizona's Forgotten Film History 1923-1973". McNeill is the founder of Arizona's Little Hollywood Museum and the Little Hollywood Foundation. Steve Ayers, Author of "Images of America – Camp Verde" and President of the Camp Verde Historical Society. Also featured, is famous travel Arizona writer Victoria Clark, Author of "How Arizona Sold It's Sunshine-Historical Hotels of Arizona" among other Arizona works and member of the Sedona, Jerome and Arizona State Historical Societies; and Beaver Creek's own Verde Valley historian, Bill Cowan signing his recent book "Images of America – Verde Valley" and delight guests with cowboy storytelling.
The fundraiser will be held at the home of Judy McBride, former longtime principal of Beaver Creek School. The host's historic Rimrock Ranch was a popular dude ranch of the 1920s. It was established by Virginia Finnie Loudermilk and husband Romaine Loudermilk, rancher and famous cowboy entertainer known for old songs like The Old Chisholm Trail and the Big Corral. The restored "palatial" Rimrock Ranch house overlooks most of the Beaver Creek area providing a perfect backdrop while celebrating Arizona's Centennial.
The Beaver Creek community has rallied volunteers to restore a circa 1925 landmark in their midst. Around 1930, the Home Ranch ceased its operation as a working cattle ranch and orchard since 1890. Dating back to its glory days as Charlie Bell's dude ranch and the golden Hollywood era, people like Frank Sinatra, Clark Gable and Betty Davis regarded it as a charming countryside getaway. Betty Davis married her second husband at the Home Ranch on New Year's Eve 1940, while it was owned by millionaire mogul Justin Dart and his Hollywood starlet wife, Jane Bryan.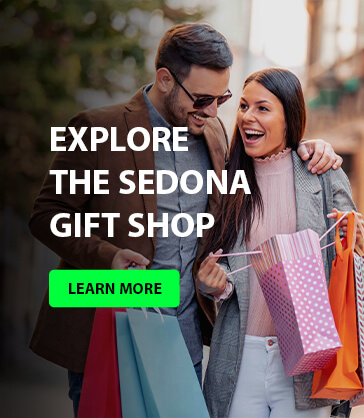 Nearing 60 days out from opening, the need for additional building materials stirred the Coalition's Fundraising Committee to action. Sandy Newell, chairwoman of this year's RHC Fundraising Committee, refers to the event as a "current day response to the Rent Parties of yesteryear". All the authors are widely recognized and are all great historians of the Verde Valley in their own right. To have them all come together, and, at one of our famous historic dude ranches in Beaver Creek is exciting and a real treat for everyone", says Newell. "It's also an opportunity to share ideas for preserving the history of Beaver Creek and its own Historical Society" says Newell.
Guests can purchase autographed copies of these featured books and try their chance at raffles of Baccarat crystal and fine art items or a personalized Mark-In-Time flagstone marker in one of the Ranch House garden spots. RSVPs by calling (928) 567-4487; Ticket information available at the Beaver Creek's Golf Course Pro Shop, the Adult Center in Lake Montezuma, and the Find Gift Store on Beaver Creek Rd, or on-line at www.RanchHouseCoalition.com