Sedona News – The Banff Mountain Film Festival World Tour is returning to Sedona. For the ninth year, the Sedona International Film Festival is bringing the spirit of outdoor adventure and mountain culture to red rock country. This year's screenings feature the world's best mountain sport, culture and environmental films, letting you experience the thrill and challenges of the mountain environments that inspire us all.  
The Sedona tour stop is two nights again this year: Tuesday, March 7 and Wednesday, March 8 at 7 p.m. at the Sedona Performing Arts Center. Each night will feature a different program of films. Audience members can attend either one of the nights or get a package discount to attend both evenings.
Banff Centre Mountain Film and Book Festival is one of the largest and most prestigious mountain festivals in the world! Hot on the heels of the festival that is held every fall in beautiful Banff, Alberta, the Banff Centre Mountain Film Festival World Tour hits the road. With stops planned in roughly 550 communities and more than 40 countries across the globe, the Banff World Tour celebrates amazing achievements in outdoor storytelling and filmmaking worldwide!
From the over 400 entries submitted into the festival each year, award-winners and audience favorites are among the films that are carefully selected to play in theatres around the world.
Traveling to remote vistas, analyzing topical environmental issues, and bringing audiences up-close and personal with adrenaline-packed action sports the 2022/2023 World Tour is an exhilarating and provocative exploration of the mountain world.
Featured films on Tuesday, March 7 include:
Colors of Mexico: Discover Mexico from the tops of its most active volcanoes to the steep and colorful streets of historic villages with rider Kilian Bron and his team.
A Baffin Vacation: Erik Boomer and Sarah McNair-Landry set off on a 45-day expedition through Baffin Island in search of stunning cliffs to climb and unexplored rivers to kayak.
The Nine Wheels: The story of the Schneeberger family aka The Nine Wheels: live with a disability, brotherly love, the devotion of parents and ultimately, living life one day at a time.
The Process: Climber Tom Randall is known for his commitment to training and outrageous challenges he sets himself. This time, he has set his mind on fell running and a link-up of 15 classic Lakeland rock climbs, 42 summits, and 142 kilometres in 24 hours.
Kunari: A Father's Dream: Deep in rural Nepal, Jagat Lama is driven by a promise he made to his dying father to bring medical care to his village Kumari. Along with childhood friends, they develop a self-sustaining community centered around many of the region's firsts.
Lapporten Skyline: Summer 2021, some of the best highliners in the world head for the iconic Lapporten Gap in Northern Sweden and put up a two-kilometre long highline six hundred metres above ground. If they succeed it will be a new world record.
Cenote: A young papaya farmer discovers the pure joy of climbing in the crystalline limestone sinkholes of Mexico's Yucatán Peninsula.
Nuisance Bear: Churchill, Manitoba, is famous as an international destination for photographing polar bears. We've seen the majestic images and classic wildlife series captured here, but what do these bears see of us?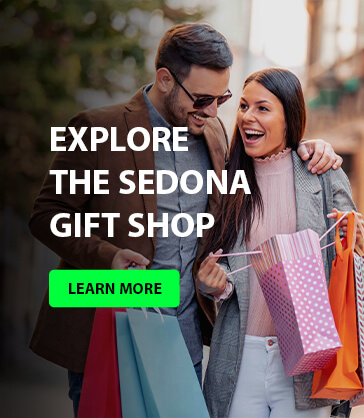 North Shore Betty: Betty Birrell picked up mountain biking at age 45, in the misty forests above North Vancouver, after a career as a mountaineer and professional windsurfer. Three decades later, she is proof that you're never too old to send.
Featured films on Wednesday, March 8 include:
Walking on Clouds: In the city of Praia Grande, Santa Catarina, Brazil, Rafael Bridi attempts the highest highline record in the world by setting his line above the clouds.
The Fastest Girl in the Village: As a girl growing up in Lesotho, Khothalang Leuta never imagined she could become a bike racer. From teaching herself how to ride a bike to becoming "faster than the boys", see what can be accomplished when opportunity is provided.
Doo Sar: Karakoram Ski Expedition: Andrzej Bargiel and Jędrek Baranowski set off to the Karakoram for an adventure full of passion and love that has them freeriding at over 6,000 metres above sea level!
RR16: Bridge Boys: A horizontal big-wall adventure on the longest, most ridiculous crack climb ever attempted.
Eco-Hack! Biologist Tim Shields has watched desert tortoise populations in the Mojave Desert plummet since the 1990s. The latest threat? Ballooning populations of ravens. Tim quits traditional observational biology in exchange for direct intervention.
Creation Theory: Nature's raw elements converge in the Westfjords of Iceland, taking us on a journey from the interstellar birth of gravity and rhythm to their ultimate human creative expression: surfer on wave, snowboarder on peak, and musician on stage.
Wood Hood: DeVaughn (15) from New York City craves a "quiet place" to escape the chaos of his home, the city, and kids that steal from him. On a weekend-long group camping trip, we witness the joy and growth that is possible when kids have an opportunity to find that "quiet place".
Do a Wheelie: Join Danny MacAskill and a host of friends as he pushes the boundaries of the humble wheelie and learns a thing or two from friends old and new.
Join the Sedona International Film Festival and film and adventure enthusiasts when the Banff Mountain Film Festival World Tour brings the spirit of outdoor adventure to Sedona, at the Sedona Performing Arts Center (995 Upper Red Rock Loop Road) on Tuesday, March 7 and Wednesday, March 8 at 7 p.m. each night.
The Banff Mountain Film Festival World Tour stop in Sedona is made possible by a generous grant from the Leo & Rhea Fay Fruhman Foundation. The visiting guest hospitality sponsor is The Wilde Resort.
Tickets for each individual night are $20 general admission; $17 for film festival members and students. A two-night package discount is offered to attend both evenings: $35 general admission and $29 for film festival members.
For tickets and information visit www.SedonaFilmFestival.org or call 928-282-1177. Tickets can also be ordered in person at the Sedona International Film Festival office at 2030 W. State Route 89A in West Sedona.