Sedona AZ (November 3, 2014) – Ron Bacon, with their two children Summer and Britt, hosted the first Sedona Art Museum fundraiser at his home on Nov. 1-2 to honor the art work of the late wife Lisa Bacon. Several hundred art lovers and museum supporters viewed over 150 of her "scraptures" (Bacon's word for her combination of sculptures, scraps, and rapture) while enjoying appetizers prepared by Heartline Cafe and champagne.
Bacon was an intuitive artist; she said of her process: "The circuitous method of trial and error is time consuming, but it gets me where I'm going since I don't know where I'm going until I get there." She especially enjoyed giving new life to things that most people throw away. The result was a body of work, with each one having its own presence.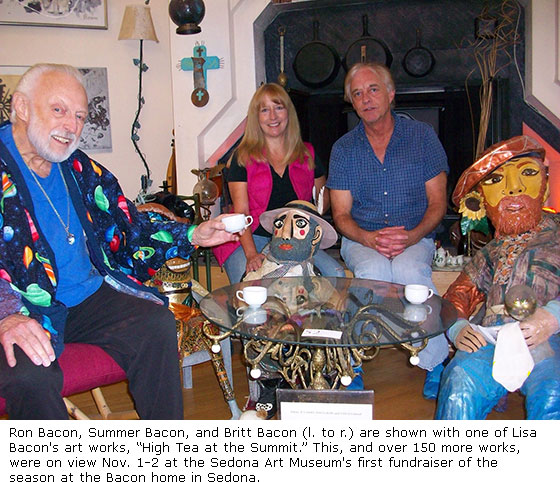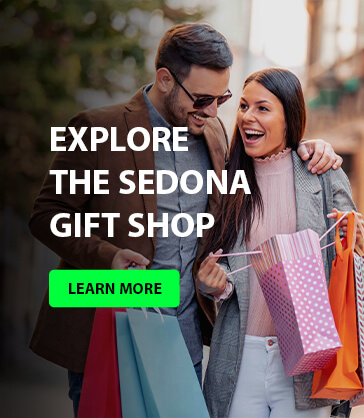 Also on view at the event was a scale model of a possible design for the Sedona Art Museum building. The Sedona Art Museum President John Warren Oakes and Sharron Vincent Porter, chair of the Collections and Exhibitions Committee, handed out brochures and buttons in the Sedona Art Museum tent and answered questions about the progress of the museum.
The Sedona Art Museum is a 50l(c)(3) organization of individuals dedicated to archiving the art of the Verde Valley. Please visit sedonaartmuseum.org. More information about Bacon's art and life is available at lisabacon.com.