Sedona screenings mark the Northern Arizona premiere of audience and critical sensation
Sedona AZ (December 26, 2011) – Plagued by a series of apocalyptic visions, a young husband and father questions whether to shelter his family from a coming storm, or from himself in the new, award-winning drama "Take Shelter". The film will kick off the new year of independent films presented by the Sedona International Film Festival.
"Take Shelter" premieres in Sedona on Tuesday, Jan. 10 as part of the festival's Tuesday Cinema Series. There will be two screenings of the film at 4:00 p.m. and 7:00 p.m. at Harkins Sedona Six Theatres.
Critics and audiences are raving about "Take Shelter". The film has garnered major awards at the biggest festivals around the world including Sundance, Cannes and Toronto as well as being named one of the Top Ten Independent Films of the Year by the National Board of Review.
The film stars Academy Award-nominee Michael Shannon (nominated for his supporting role in "Revolutionary Road") and Jessica Chastain (who recently played the lead in "The Debt" alongside Helen Mirren and Sam Worthington).
John Lopez with Vanity Fair calls the film "Stunning! Already being called and American Masterpiece!" Shannon and Chastain are being praised for their performances as "towering, striking and impressive."
Curtis LaForche (Shannon) lives in a small Ohio town with his wife Samantha (Chastain) and six-year-old daughter Hannah, who is deaf. Curtis makes a modest living as a crew chief for a sand-mining company. Samantha is a stay-at-home mother and part-time seamstress who supplements their income by selling handmade wares at the flea market each weekend. Money is tight, and navigating Hannah's healthcare and special needs education is a constant struggle. Despite that, Curtis and Samantha are very much in love and their family is a happy one.
Then Curtis begins having terrifying dreams about an encroaching, apocalyptic storm. He chooses to keep the disturbance to himself, channeling his anxiety into the obsessive building of a storm shelter in their backyard. His seemingly inexplicable behavior concerns and confounds Samantha, and provokes intolerance among co-workers, friends and neighbors. But the resulting strain on his marriage and tension within the community doesn't compare to Curtis' private fear of what his dreams may truly signify.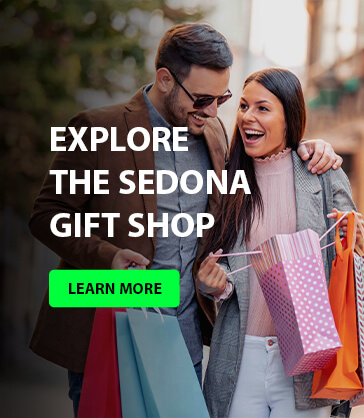 Faced with the proposition that his disturbing visions signal disaster of one kind or another, Curtis confides in Samantha, testing the power of their bond against the highest possible stakes.
"Anxiety is born out of having something to lose," said writer/director Jeff Nichols. "When I began writing 'Take Shelter' in the summer of 2008, I was in the middle of my first year of marriage. Although both my career and personal life were on a positive track, I had a nagging feeling that the world at large was heading for harder times. This free-floating anxiety was part economic, part just growing up, but it mainly came from the fact that I finally had things in my life that I didn't want to lose. All of these feelings filtered directly into the characters of this film."
"I wrote Take Shelter because I believed there was a feeling out in the world that was palpable," added Nichols. "It was an anxiety that was very real in my life, and I had the notion it was very real in the lives of other Americans as well as other people around the world."
"This film was a way for me to talk about that fear and that anxiety. I hope there is an answer to this feeling by the end of the film. I believe there is."
The title sponsor for this film premiere event is M&I Bank. The series is also made possible by a grant from the Arizona Commission on the Arts and National Endowment for the Arts, the City of Sedona, and the Sedona Community Foundation.
"Take Shelter" will be shown at Harkins Sedona Six Theatres on Tuesday, Jan. 10 at 4:00 and 7:00 p.m. Tickets are $12, or $9 for Film Festival members, and will be available starting at 3:00 p.m. that day in the Harkins lobby. Cash or checks only. Film Sedona members can purchase tickets in advance at the Sedona International Film Festival office, 2030 W. Hwy. 89A, Suite A3, or by calling 282-1177. For more information, visit: www.SedonaFilmFestival.com.