Sedona AZ (August 19, 2015) – On Friday, August 28th, at 5 pm Pumphouse Poetry and Prose Project will present local legend and hero James Bishop as well as welcoming award winning visiting poet Christine Swanberg from Illinois.  Pumphouse Poetry and Prose Project has a show the last Friday of every month during the outdoor literary season.  Located on the southernmost end of the Creekside Plaza parking lot in Sedona on the steps of the old historic stone pumphouse beneath the shade of the giant sycamore trees, the Pumphouse crew would like to take a moment to thank the growing audience and enthusiastic support we have been receiving in our 4th season.
Perhaps a sign of the Pumphouse project's growing stature was the email we received from award winning poet Christine Swanberg.  Ms. Swanberg had discovered our local literary gathering via the internet and asked if it might be possible to share her wtork with our audience.  Upon reading her biography our jaws dropped.  Of course she could share her words with our Pumphouse audience, it will be our honor.
Christine Swanberg's books include TONIGHT ON THIS LATE ROAD (Erie St., 1984), INVISIBLE STRING (Erie St., 1990), BREAD UPON THE WATERS (UW:Whitewater, 1990), SLOW MIRACLE (Lake Shore, 1992), THE TENDERNESS OF MEMORY (Plainview Press, 1995), THE RED LACQUER ROOM (Chiron Press, 2001) and WHO WALKS AMONG THE TREES WITH CHARITY(Wind Publications, KY, 2005) and THE ALLELUIA TREE (Puddin'head Press, IL).
Hundreds of her poems have appeared in many journals such as SPOON RIVER, BELOIT POETRY JOURNAL, THE AVOCET, WIND, LOUISVILLE and many others. Recently GARDEN BLESSINGS, BACK TO JOY, and GRATITUDE PRAYERS AND POEMS (June Cotner Anthologies) have included Christine's poems as well as SOUNDINGS: POETRY OF DOOR COUNTY. An interview appears in POET'S MARKET 2008. An internal chapbook, "Sonnets, Spells, and Other Incantations" is forthcoming from MINOTAUR. Christine is a writing teacher for museums, churches, arts councils, schools, conferences, women's organizations, and The Clearing in Door County, Wisconsin. Recent essays appear in WOMEN ON POETRY and WRITING AFTER RETIREMENT.
For two decades, James Bishop has been caught up in the world of arts, poetry, and creative writing about deserts, landscapes, rivers, and the arts. After careers in government, magazines, and film, he landed in Sedona by accident and soon developed a case of Red Rock Fever, an affliction of such joy and revelation that it takes an effort of willpower to leave town for very long.   He has served on early arts commissions that launched public art, wrote first about Cactus Ed Abbey and created New Territory Arts some 15 years ago which signaled the birth of organized poetry.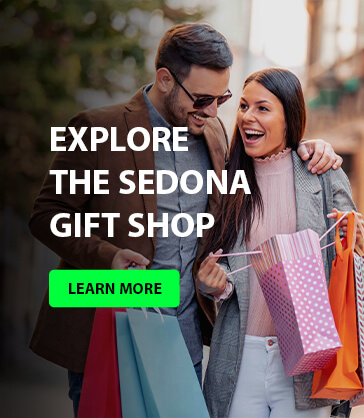 Canadian Portlin Cochise, bankrolled the book, The Collard Peccary, featuring poets from Northern Arizona and edited by him, John Reid, Carol Haralson, and James Bishop. Cochise has vanished into time's mists, so no more books.
These days, Bishop is at work on two novels with editor/teacher Bennie Blake; Lost and Found in No Man's Land and Yonder Man. A Tale of Two Journeys" and creating writing classes with her, too.
People who run into Bishop at local coffee shops or local art events are often regaled by stories of encounters with Charles Bowden, Ed Abbey, or what it was like to perform at the first ever Earth Day.
Please join us Friday, August 28th at 5pm in the southernmost end of the Creekside Plaza parking lot in Sedona, on the steps of the old historic stone pumphouse, beneath the shade of the giant sycamore trees to hear the words of Christine Swanberg and James Bishop.  Pumphouse Poetry and Prose Project is sponsored by Cocopah North, award winning poet Elizabeth Oakes, Mother Saachi's Books and Gifts, and delicious beverages are provided for each show by Trailhead Tea.  Sound for Pumphouse Poetry and Prose Project is provided by 60's recording artist Gary Scott.  Author Gary Every is host for Pumphouse Poetry and Prose Project events.