Sedona AZ (February 10, 2017) – The Sedona Heritage Museum is hosting a special presentation on Thursday February 23 at 10:00 a.m.  entitled "From Uranium Mine to Atlas Missile: Constructing and Consuming the Atomic West" with NAU professor Michael Amundson.
This presentation helps introduce the new Downwinders exhibit at the Museum. The Nevada Test Site was established for testing America's nuclear devices about 350 miles from Sedona in the 1950s-1960s. Winds routinely carried the fallout of these tests directly through southern Utah and northern Arizona. Marked increases in cancers were reported beginning in the mid-1950s. The victims of these nuclear test fallout cancers are known as "Downwinders".
Date: February 23, 2017
Topic: Presentation on "From Uranium Mine to Atlas Missile: Constructing and Consuming the Atomic West" with Michael Amundson
Starts: 10:00 a.m.
Ends: 11:00 a.m.
Location: Sedona Heritage Museum, 735 Jordan Road, Uptown Sedona 86339
Charge: Free
More info: Call 928-282-7038, www.sedonamuseum.org
Amundson will present an overview of the history of the Atomic West in the 1950s and early 1960s. Highlights of the talk will include a geographic discussion of the spread of nuclear culture across the West, the role of Atomic pop culture, and how nuclear tests in Nevada affected northern Arizona. Amundson has published two books on the Atomic West including 2002's Yellowcake Towns: Uranium Mining Communities in the American West and 2004's Atomic Culture: How We Learned to Stop Worrying and Love the Bomb. Both are available from the University Press of Colorado.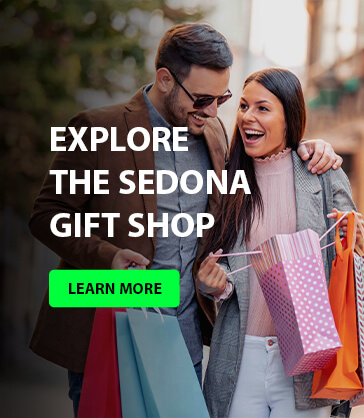 This is a free event and open to the public. 
The Museum is located at 735 Jordan Road in Jordan Historical Park in Uptown Sedona and is open daily 11:00 a.m. to 3:00 p.m.  For more information, call 928-282-7038.