By Tommy Acosta —
In the Blue Corner stands Scott Jablow and in the Red Corner of the ring stands Samaire Armstrong, ready to rumble to the bitter end in their fight to become the next Sedona mayor.
Jablow weighs in with 1,137 primary election votes (36.13%) under his belt, having wielded his advantage as sitting Sedona City Council vice-mayor to his favor.
He brings his years of serving in that capacity into the fray and waged a solid fight in his campaign to make it to the run-off.
Armstrong,made it to the final bout with 967 votes under her belt (30.73%), an amazing feat for a political newcomer.
Unfortunately, for the other two candidates, Kurt Gehlbach and sitting mayor Sandy Moriarty, neither made it to the championship bout.
So here we have Armstrong and Jablow standing toe-to-toe, neither blinking, preparing to wage political war in their quest to win the mayoral title.
Astute Sedona observers were amazed how well Armstrong fared in the primary bouts. With absolutely no political experience, the former Hollywood actress and Sedona Red Rock High School alumni, came out of her corner swinging like a seasoned political pro.
She wasted no time in creating a platform and garnering the support, financial and physical, of disenchanted Sedona citizens who say they are fed up with the direction the City has taken, blaming the City for high-volume traffic and the uncontrolled proliferation of Airbnbs.
Bringing the energy of youth into the fight, she assembled a small army of followers sporting tee-shirts emblazoned with her campaign photo, that spread out through the community in support of her ambition.
She held and participated in numerous community events, getting her message across to as many people she could reach, listening and learning from the public what it is they want and answering questions as well as she could.
In the community forums she conducted herself with confidence and stood by her guns on controversial issues like the City's Climate Action Plan.
Despite the efforts of her opponents to link her in a negative way to her past support of certain controversial political figures, she prevailed, dodging and letting the punches slip off her shoulders.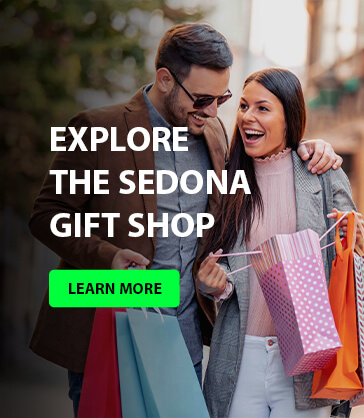 She stood her ground and prevailed.
No doubt, she is a warrior.
Jablow is no light-weight puppy. A former New York City Port Authority cop who knows how to listen to people, he is not apolitical novice.
His campaign leading to the primary election last night has been solid and effective. He conducted himself well during the candidate forums leading up to the election and has proven himself to be an effective and considerate leader.
He is passionate about Sedona and his experience in politics adds to the arsenal he will need to employ as he steps into the ring with Armstrong.
He has promised a clean fight although there could be Jablow supporters who will fight as dirty as dirty gets to defeat Armstrong.
Being a sitting member of the council works both ways, for or against him and it will be a tightrope he will have to walk as he has been campaigning for change, while representing the very thing he wants to change.
Armstrong has the advantage of youth and exuberance, and Jablow has the advantage of age and experience.
Jablow will need to get the support of the public that voted for Moriarty and Gehlbach and Armstrong will have to find a way to get them over to her side.
Will there be head butts and low blows in their title match?
We will just have to wait and see.
For sure this is going to be one heck of a prize fight.