Phoenix AZ (June 3, 2014) – Arizona served 8,400 more children in the Summer Food Service Program (SFSP) in 2013 compared to 2012. This improved performance meant 14.9% of children receiving free and reduced-price lunches during the school year also received SFSP meals in 2013, ranking Arizona 24th in the country and comparing favorably to the national average of 15.1%.  It also continues a steady string of SFSP participation improvement for Arizona, which ranked as one of the worst states in the country just five years ago.
Yet, Arizona served 300,000 fewer meals to low-income children last year, an average decrease of nearly 6,000 fewer meals served each day compared to 2012.  Arizona served almost 1.1 million summer meals in 2013, down from the 1.4 million served in 2012.
"In some respects, Arizona's summer feeding efforts are improving, as we served more kids than ever before," said Angie Rodgers, president and CEO of the Association of Arizona Food Banks.  "But it has been a struggle to attract children to summer feeding sites on a consistent basis, leading to fewer total meals being served.  We need to make sure kids don't just come once or twice, but are being fed all summer long."
Comparing participation rates of SFSP meals versus free and reduced-price lunches served by the National School Lunch Program during the school year acts as a proxy for determining how many low income children who may be at a higher risk for food insecurity are having their nutrition needs met over the summer.  Currently, more than 1 in 4 Arizona children (28.2%) struggle with food insecurity, meaning they live in households that may lack access to or the ability to afford enough food to feed all household members.
Ultimately, these figures show one of the biggest issues facing Arizona is finding a way to have kids return for summer meals on a regular basis, a difficult task when the weather heats up.  Arizona also had slightly fewer SFSP meal sites and significantly fewer site sponsors in 2013, resulting in some children lacking access to summer meals because sites were located too far away from their residence, or in the case of some rural towns, there were no SFSP sites at all.  Not all schools are SFSP sites.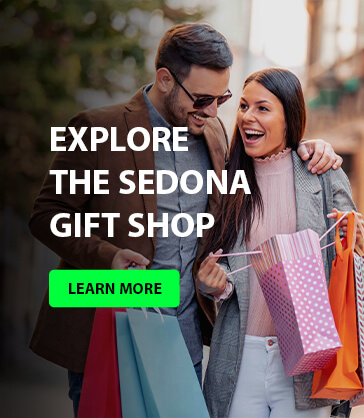 In Arizona, families can find nearby summer meal sites by visiting www.azsummerfood.gov or by calling 1-800-352-4558.  Through SFSP, all children aged 18 and under can receive free meals (adults can receive a meal for a small fee) at participating sites at schools, parks, public agencies, and nonprofits near where children live and play.
All the SFSP data comes from Food Research and Action Center's (FRAC) Hunger Doesn't Take a Vacation – Summer Nutrition Status Report 2014, found at http://frac.org/pdf/2014_summer_nutrition_report.pdf.  AAFB is proud to partner with FRAC to increase SFSP awareness and participation rates.
Beyond ensuring low-income children receive enough to eat over the summer when they cannot rely on lunches at school, another reason to boost SFSP participation is that food costs are 100% reimbursed by the USDA.  If Arizona was able to increase participation levels to meet FRAC's national goal of 40%, the state would receive an additional $8.7 million in federal funding.
Established in 1984, the Association of Arizona Food Banks is a private, non-profit organization serving five-member regional food banks (Community Food Bank of Southern Arizona, Desert Mission Food Bank, St. Mary's Food Bank Alliance, United Food Bank, Yuma Community Food Bank) and a network of nearly 1,600 food pantries and agencies. AAFB is one of the first state associations in the nation and an inaugural partner state association of Feeding America. AAFB was instrumental in the development of a statewide gleaning project, and our advocacy efforts have brought about beneficial state and federal legislation for our member food banks and the people they serve. For more information, to find a food bank or pantry in your area, or to learn more about donation and volunteer opportunities, please visit www.azfoodbanks.org.