ADHS requesting more doses from federal partners to continue proven momentum
Phoenix AZ (January 24, 2021) – Just three days after passing 300,000 COVID-19 vaccine doses administered, Arizona has already eclipsed the 400,000 mark. More than 63,000 doses were administered at the state's first 24/7 vaccination site at State Farm Stadium. 
"We are getting more and more doses into the arms of Arizonans," said Dr. Cara Christ, director of the Arizona Department of Health Services (ADHS). "The success of our State Farm Stadium vaccination site has made it clear that Arizona can efficiently and effectively administer vaccine to large numbers. Now the federal government has to step up its game and provide additional vaccine to support Arizona's proven momentum."
To date, Arizona has administered 412,320 COVID-19 vaccine doses to 343,264 individuals, including 61,945 who have received both doses. 
According to Bloomberg's COVID-19 Vaccine Tracker, which as of this morning had yet to reflect the state's total through Friday, Arizona has administered more doses than 36 other states. 
ADHS requested an ongoing 300,000 additional doses weekly from the federal government . However, the request was denied, and the state, counties and tribal governments were only able to order 169,000 doses.
"Our message to our federal partners is simple: Give Arizona more vaccine, and we will make good use of it," Dr. Christ said. "We have significant available capacity to expand where vaccine is offered, make more appointments available, and move forward with protecting our vulnerable populations."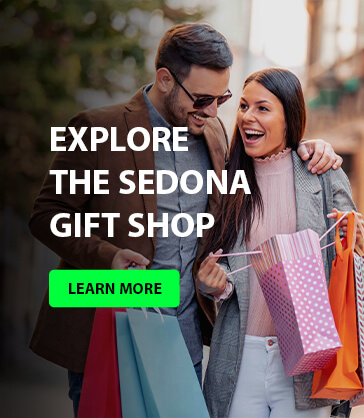 The State Farm Stadium vaccination site, which opened on Jan. 11, is operated by ADHS and partners including the Arizona Department of Emergency and Military Affairs, Arizona Cardinals, Arizona State University, Walgreens, Blue Cross Blue Shield of Arizona, the Ben and Catherine Ivy Foundation, American Medical Response (AMR), and the Arizona Department of Public Safety.
ADHS will launch a new additional state vaccine site at Phoenix Municipal Stadium, near Tempe, on Monday, Feb. 1, to further expand appointment availability. Registration for appointments at this new location began Tuesday, Jan. 19. All appointments at the two state-run sites are booked through February, though appointments have been reserved for those vaccinated at a state-run site to receive second doses. 
Groups prioritized to date include: frontline healthcare workers, emergency services workers, and residents and staff at long-term care facilities (in Phase 1A); and protective services workers; K-12, university, and community college educators; childcare workers; and adults 65 and older (prioritized Phase 1B). Each county's current vaccine phase is listed on the ADHS website, which is updated daily. 
In addition to the state-run sites, Governor Doug Ducey and ADHS have announced more ways that Arizona is dramatically expanding vaccine site capacity:
Arizona has activated the Centers for Disease Control and Prevention's (CDC) Retail Pharmacy Program, which will add up to 100 pharmacy stores providing vaccine over the next few weeks. When the program is fully activated, more than 800 pharmacies will have COVID-19 vaccine available in Arizona. Locations can be found by visiting azdhs..gov/findvaccine.
There are over 400 vaccination sites statewide that have received vaccine, including 45 Community Health Centers.
County health departments across the state are also working to expand appointment availability at their sites.
As Arizona receives more vaccine doses and adds more appointments, those in groups prioritized for vaccination can register for appointments at State Farm Stadium and multiple other vaccination sites at podvaccine.azdhs.gov. Information about all vaccination sites across Arizona can be found at azhealth.gov/findvaccine. Those without computer access or needing extra help registering can call 1-844-542-8201 to be connected with someone who can assist. Note: You can use the patient portal at podvaccine.azdhs.gov to make an appointment for a relative in a prioritized group.
To learn more about COVID-19 vaccines and vaccination, please visit azdhs.gov/COVID19Vaccines.