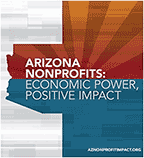 Clarkdale AZ (May 13, 2016) – On Wednesday, June 1, 2016 from 10:30 AM – 12:00 PMY at Yavapai College, Verde Valley Campus, Room M137, 601  Black Hills Dr, Clarkdale, AZ,86324, you are invited to attend the release of a new statewide study on the economic impact of Arizona's nonprofit sector. The report, Arizona Nonprofits: Economic Power, Positive Impact, www.aznonprofitimpact.org, examines in economic terms the sizable contribution that Arizona's large and diverse nonprofit sector makes to everyday life and to the prosperity of our state. The findings reveal that Arizona nonprofit organizations, 21,000 strong, are a powerful economic driver and a significant part of Arizona's economy.
Nonprofits add significant economic value generating $28 billion in annual revenue
Nonprofits total wage and salary contribution in 2014 was $14 billion
The research was conducted by ASU's Seidman Research Institute in partnership with the Alliance of Arizona Nonprofits, ASU Lodestar Center for Philanthropy & Nonprofit Innovation, and Phoenix Philanthropy Group. Funding was provided by the Arizona Community Foundation, APS and the Industrial Development Authority of Maricopa.
The presentation will feature an overview of the report's findings by Dr. Anthony Evans, Senior Research Fellow, L. Seidman Research Institute, W.P.Carey School of Business, ASU.  Following the presentation will be a discussion on how to apply the findings to the work of nonprofit organizations, business associations, chambers of commerce, local governments and economic development entities.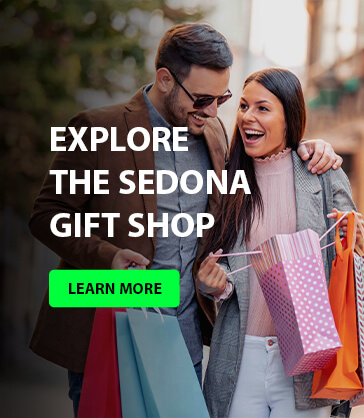 Attendees will leave with:
A comprehensive picture of the economic impact of Arizona nonprofits
An understanding that nonprofits are an economic driver in Arizona,
A tool kit for using the data, and
How to make an economic case for your organization to your investors.
The event is free.  Registration and speaker information are available online on VVREO.com at . Questions: Contact Mary Chicoine, machicoine@msn.com. 928-567-4176.
Partners for this event include: Verde Valley Regional Economic Organization; Arizona Community Foundation; Industrial Development Authority of the County of Yavapai; Yavapai College; NACOG; and Association of Fundraising Professionals Northern Arizona Chapter.