Registration open to public for unique opportunity to tour the Oak Creek Watershed with area experts
Sedona AZ (August 20, 2015) – Local geology experts will host an Arizona Hydrology Society (AHS) symposium field trip on Saturday, September 19th in the Oak Creek Watershed emphasizing pressing issues of drought, water security, and water quality across Arizona. 
Trip Leaders will help draw connections between the geology, hydrology, and ecology of the Oak Creek Watershed region and the implications for scientists, policy makers and residents working to ensure it remains a healthy watershed.
Building on the themes of the AHS symposium, this event offers a localized snapshot of the reality of drought, water security, quality and the impact of multiple types of users in Sedona and the Verde Valley.  
The field trip will begin at the Red Rock Ranger District Visitor Center where participants can engage with educational materials the Oak Creek Watershed Council (OCWC) including a screening  of the OCWC's documentary, "Loved To Death : The Story of Oak Creek.
"Human impact on water quality in Oak Creek is a primary issue our group works to address and a key piece to improving understanding of the watershed and its vulnerabilities" says Bob Kampfe,OCWC Board Director, "The community's role in watershed stewardship is instrumental in its protection, which is why we hope to see community members join this field trip alongside members of the professional field."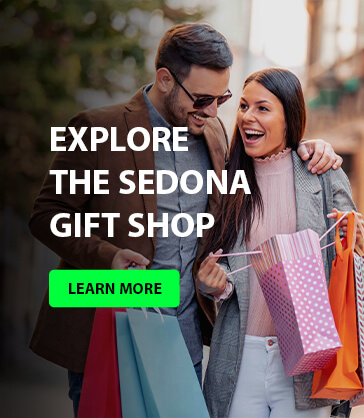 The field trip continues on to specific sites throughout the watershed including Indian Gardens in Oak Creek Canyon, the Graben Fault, Devil's Sink Hole and the Page Springs Hatchery where trip leaders will offer insight into the complexity of the geologic and hydrologic features of the region.
"One of the trip highlights is a visit to one of the seven active sinkholes located across the Sedona region" says Geologist and co- trip leader Paul Lindberg. "The cause of this particular type of sinkhole relates to the unseen large amount of groundwater flowing beneath Sedona in a series of numerous intricate solution channels and caves lying below the water table."
The trip finale delivers the tour to the Page Springs fish hatchery to observe one of the many artesian springs where the groundwater is subsequently discharged.
For more information or to register for the field trip visit the Arizona Hydrological Society symposium website – www.ahssymposium.org/2015/field-trip/ . The cost of the event is $45 and includes lunch and transportation to and from the Red Rock Ranger District Visitors Center.
The Oak Creek Watershed Council is a nonprofit 501 (c) (3) dedicated to maintaining a standard of excellence for watershed stewardship, as well as preserving the integrity of Oak Creek, and its tributaries.