Annual event offers local food industry professionals opportunity to gain skills, network
Clarkdale AZ (December 11, 2014) – The second annual Arizona Food and Farm Finance Forum will be held on January 15 and 16, 2015, in Clarkdale with the aim of influencing the way Arizona feeds itself and does business locally. The event is presented by Local First Arizona; a statewide nonprofit organization dedicated to strengthening local economies by supporting locally owned businesses, including food entrepreneurs.
"The second annual Arizona Food and Finance Forum will be an opportunity for those involved in and contributing to Arizona's local food system to gather, network, learn and develop new skill sets," said Meg Williams Jamison, Northern Arizona Director of Local First Arizona. "This year's forum will feature nationally acclaimed speakers with experience in farming, food system development, local food marketing, food hubs and building local, living economies."
This forum will focus on bridging the gap between famers, local food entrepreneurs and both private and public opportunities for investment. Attendees will have the opportunity to learn from leaders in their field and network with others in their industry. "The overall goal will be relationship building and setting the stage for coordination and cooperation across Arizona's local food system," said Jamison.
The event is open to anyone interested in Arizona's local food economy, including food producers, buyers of local food, food manufacturers, financial institutions, farmers market organizers, CSA organizers, agribusiness developers, beginning farmers and ranchers, local governments, policy makers and elected officials, local food organizations and nonprofits, and students.
A series of breakout sessions will provide opportunities to learn about a variety of topics related to Arizona's local food economy, including marketing, outreach and branding; business planning, access to financing and grants, developing relationships between buyers of local food and producers of local food, the regulatory environments that affect local food production and local food business development, resources that exist for local producers and food system participants. This year's event will also feature a heavy focus on developing collaborative food hub models of aggregation and distribution of local food. "The event will be an exciting way to learn about and put into practice, strategies to expand and enhance local food businesses and connect with other key players in the state's local food movement," said Steve Russell, Local Foods Coordinator for Local First Arizona.
According to Russell, educating Arizona's local food entrepreneurs is important goal of the Arizona Food and Farm Finance Forum, but another theme of the event is building relationships. "The breakout sessions will provide networking opportunities between producers and buyers, and we hope to spur conversation amongst buyers and producers about specific ways local food can be incorporated into more purchases," said Russell.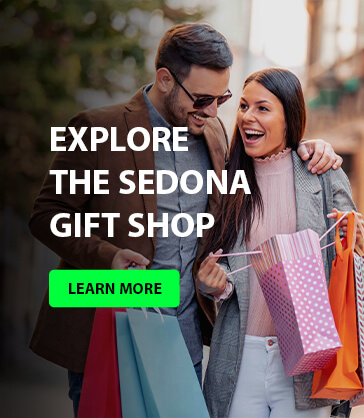 The keynote speakers for this year's forum include Anthony Flaccavento of SCALE, Inc., Gary Nabhan, with the University of Arizona, Vicki Pozzebon of New Mexico's Prospera Partners, LLC. These three nationally renowned speakers will each deliver a keynote address and assist with facilitating our Food Hub Working Group on the last day, a workshop designed to build statewide collaboration in addressing holes and duplicated efforts in the local food distribution system.
Anthony Flaccavento is an organic farmer from Abingdon, Virginia. He has been working on community environmental and economic development in the Appalachian region, and beyond, for the past 27 years. In 1995, he founded Appalachian Sustainable Development, which became a regional and national leader in sustainable economic development. Anthony left ASD in December 2009 to found SCALE, Inc., a private consulting business dedicated to catalyzing and supporting ecologically healthy regional economies and food systems.
Vicki Pozzebon is the owner and driving catalyst behind Prospera Partners, LLC, a consulting firm practicing bold localism, with a passion for local economic development. In 2012, Vicki helped found Delicious New Mexico with partner Kate Manchester, for the Rio Grande Community Development Corporation. Delicious New Mexico is a statewide organization working to grow the local food industry through the support of local food businesses and consumer education. She remains Delicious New Mexico's Chief Foodie and visionary leader
Gary Paul Nabhan is an internationally-celebrated nature writer, food and farming activist, and proponent of conserving the links between biodiversity and cultural diversity. He has been honored as a pioneer and creative force in the "local food movement" and seed saving community by Utne Reader, Mother Earth News, New York Times, Bioneers and Time magazine. He was among the earliest researchers to promote the use of native foods in preventing diabetes, especially in his role as a co-founder and researcher with Native Seeds/SEARCH.
By educating and connecting local food professionals across the state, Local First Arizona hopes to further empower Arizona's local foods industry. "With agriculture being one of Arizona's largest industries, it is important that we do what we can to support our local growers and producers," said Lanning. "By giving them the tools and relationships to succeed, we can have a food system that contributes significantly to the state's economy, benefiting everyone by creating local agriculture jobs and bringing local foods to our tables."
Registration for this event is $149 per person and includes four meals. Registration and more information is available at and https://www.facebook.com/AZFoodandFarmFinanceForum. For general questions please email Meg Williams Jamison at meg@localfirstaz.com. For questions regarding ticketing and to find out about student discounts, please email Steve Russell at steve@localfirstaz.com.