Sedona AZ (August 8, 2017) – The Arizona Community Foundation is pleased to announce its grant and scholarship distributions for the first quarter of its fiscal year. Between April 1 and June 30, 2017, a total of $13,603,645 million was awarded in both discretionary and advised grants from funds of the Arizona Community Foundation and its six statewide Affiliates in Cochise, Flagstaff, the Gila Valley, Sedona, Yavapai County and Yuma.
Funds are awarded in five strategic priority areas:  Health Innovations, Community Improvement & Development, Environment & Sustainability, Arts & Culture and Quality Education.
Health Innovations: A total of $4.95 million was awarded to 575 organizations and programs in the areas of health, health care, medical research and a variety of human services. Among the distributions for the quarter, Fresh Start Women's Foundation received $50,000 for its computer lab and computer literacy program from the Arizona First Advised Fund and the TGen Foundation received $55,000 for research scholarships. A $19,580 grant from the James and Karen Kemper Charitable Fund went to the Salvation Army – Southwest Division for the quiet room at the Elim House Domestic Violence Shelter. The citizenship loan program at Chicanos Por La Causa received a $40,000 grant from the Arizona Community Foundation's OSF fund for immigration. Nearly $170,000 was distributed to Boys & Girls Club organizations across the state including Bisbee, Flagstaff, Phoenix, Scottsdale, Sierra Vista, and Yavapai County.
Community Improvement & Development:  A total of $1.26 million was awarded to 157 programs in this category, which includes housing, community and neighborhood development, financial literacy training, legal assistance and crime prevention programs. Among the grants awarded this quarter were: $45,000 to Seed Spot for database curriculum and digital marketing needs from the Armstrong Family Foundation; and nearly $50,000 to the Wickenburg Chamber of Commerce for restoration of the city's 122-year-old landmark depot from The Wellik Foundation.
Environment & Sustainability:  A total of $1.05 million was awarded to 106 organizations and programs in the areas of environmental education, renewable resources, conservation, and animal welfare. Among the $350,000 in distributions to the Phoenix Zoo was a $260,000 grant from the Holsum Bakery Fund for construction of a replica of the historic Phoenix Bakery, also known as Holsum Bakery. The Arizona Humane Society received $148,600 from nine different funds, including a $100,000 grant for its trauma hospital from the Rafi and Zohreh Fund.
Arts & Culture: A total of $1.31 million was awarded to 119 artistic and cultural organizations across Arizona. Among the grants were: $18,000 from Carstens Family Funds to the Scottsdale Arts/ Scottsdale Cultural Council for Bird Cloud Island, an installation and summer program in the Gallery at the Civic Center Library; and an A. Wallace Denny Fund for Music Education $17,500 grant to VH-1 Save the Music Foundation for the Buckeye Early Music Education Fund.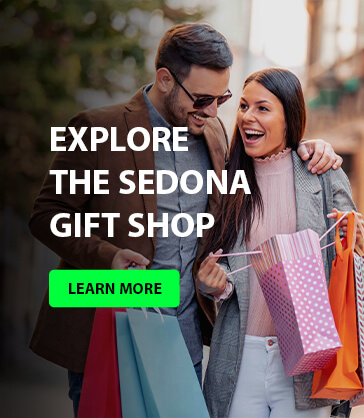 Quality Education: During this quarter, a total of $4.3 million was awarded in scholarships and education-related grants. The NorthBridge College Success Program, an organization that serves students with learning challenges, received five grants totaling $127,000, including funding from The Ellis Center for Educational Excellence at ACF for a pilot program in partnership with the Maricopa County Community College District (MCCCD). A grant from the Burton Family Foundation will support MCCCD's Accuplacer Ready workshop series. A grant from the Murray Family Fund and two others from Social Venture Partners Arizona recognized the NorthBridge College Success Program's participation in the 2017 Fast Pitch event.
College scholarships accounted for $1.5 million of the quarter's total and were awarded for the benefit of 593 students pursuing higher education. College scholarships are awarded to Arizona students to attend a wide range of colleges, universities and technical schools in Arizona and across the United States.
In addition to these grants, 52 nonprofit organizations with agency endowments managed by the Arizona Community Foundation received their annual distributions during the fourth quarter of ACF's fiscal year, accounting for the remaining $701,957 distributed during the quarter.
The $13.6 million awarded across all categories represents 1,867 grants and scholarships. Some grants are awarded at the discretion of the Arizona Community Foundation with input from board committees and diverse community panels, while others are awarded through donor advice. All grants are approved or ratified by ACF's Philanthropic Services Committee whose members include ACF board representatives and other community leaders.
Established in 1978, the Arizona Community Foundation is a statewide family of charitable funds supported by thousands of Arizonans. With five regional offices serving communities across Arizona, ACF is among the top 25 community foundations in the nation with more than $850 million in trust and endowment assets, and is certified under the National Standards for U.S. Community Foundations. More information is available at www.azfoundation.org.