Phoenix AZ (August 19, 2021) – The Arizona Community Foundation and its donors are pleased to announce grant and scholarship distributions for the first quarter of its fiscal year. Between April 1 and June 30, 2021, a total of $17,661,723 was awarded from funds of the Arizona Community Foundation and its six statewide affiliates in Cochise, Flagstaff, the Gila Valley, Sedona, Yavapai County, and Yuma.
The $17.7 million in both discretionary and advised grants and scholarships were awarded in five strategic priority areas: Health Innovations, Community Improvement & Development, Environment & Sustainability, Arts & Culture, and Quality Education.
Health Innovations: A total of $6.6 million was awarded to 677 organizations and programs in the areas of health, health care, medical research, and a variety of human services. Among the distributions for the quarter were: $100,000 from an ACF advised fund to Hoppers for Heroes in support of their mission to give mobility-challenged Veterans and first responders access to off-road mobility devices and $5,000 from the Jean and Betty Fairfax Memorial Fund to help bring COVID-19 vaccinations to vulnerable and underserved communities in Arizona and address health equity issues facing residents living in South and West Phoenix.
Community Improvement & Development: A total of $615,447 was awarded to 118 programs in this category, which includes housing, community and neighborhood development, financial literacy training, legal assistance, and crime prevention programs. Among the grants awarded this quarter were: $16,450 from the Taney Tambini Foundation to Verde Valley Habitat for Humanity for expansion of the Critical Home Repair Program and $5,000 from the Dan and Kathy Grubb Family Foundation to the Lost Boys Center for Leadership Development in support of its summer camp held in Colorado.
DONOR HIGHLIGHT:
The Dan and Kathy Grubb Family Foundation provided a $5,000 grant to the Lost Boys Center for Leadership Development (LBCLD), a nonprofit working with individuals from the Sudanese community to develop the skills and knowledge necessary to become empowered global leaders who support South Sudan. The grant supported the 2021 Lost Boys Instructional Camping Trip hosted in Colorado, a component of LBCLD's youth leadership initiative to help children adjusting to cultural differences and facing other challenges after relocating to the United States. Campers had the opportunity to go horseback riding, enjoy mountain views from a chairlift ride, and spend time with their peers.
Environment & Sustainability:  A total of $1.5 million was awarded to 163 organizations and programs in the areas of environmental education, renewable resources, conservation, and animal welfare. Among the distributions for the quarter were: $15,200 from the Ardele H. Sweeney Charitable Fund to the Arizona Humane Society for annual program support and $16,500 the Hutchens Family Foundation to Reid Park Zoological Society as designated support for interns from University of Arizona working on projects for the zoo and hosting education programs.
Arts & Culture: A total of $969,052 was awarded to 135 artistic and cultural organizations across Arizona. Among the grants were: $10,000 from The Molly Lawson Foundation to Detour Co. Theatre in designated support for their Virtual Academy and Summer Skills Workshop & Intensives and $25,000 from the Messinger Mortuary Charitable Foundation for general support of the Scottsdale Memorial for the Fallen.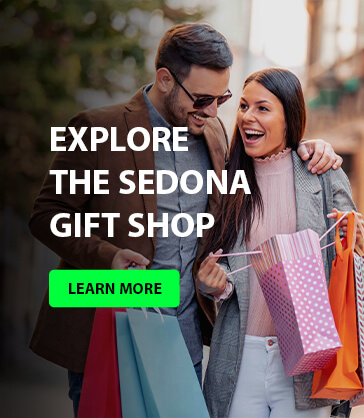 DONOR HIGHLIGHT:
The Messinger Mortuary Charitable Foundation granted $25,000 to support the creation of the Scottsdale Memorial for the Fallen, a permanent memorial to commemorate Scottsdale-area residents who were lost during military service to the nation. This will be the first memorial of its kind to publicly acknowledge service members who lived in Scottsdale and surrounding Native American communities. It has received ample support from the community since the idea was first proposed in 2014. The Scottsdale Memorial for the Fallen board hopes to meet its fundraising goal to complete the design, construction, and permitting and host a formal dedication on or before Memorial Day 2022.
Quality Education: During this quarter, a total of $5.5 million was awarded in scholarships and education-related grants. Among the grants were: $10,000 from Holbrook Pyle Foundation to Payson Unified School District for general support; $150,000 from the Ellis Center for Educational Excellence for Earn to Learn's program support and scholarship matching; and $300,000 from Allstate Foundation to Phoenix Public Library Foundation.
DONOR HIGHLIGHT:
Late last year, Allstate Foundation provided ACF with a $300,000 strategic grant to serve youth education and technology in Phoenix. This grant was used to support Phoenix Public Library Foundation and its program focused on bridging the digital divide among students. The program set students up for access and attainment during the COVID-19 pandemic, when students were in remote and virtual learning settings. At the start of the public health crisis, a large portion of the student population lacked the necessary tools for educational success, including laptops, internet connectivity, and technological support. This program fulfilled that critical need by providing laptops to several hundred students disproportionately impacted by COVID-19, as well as offering virtual coaching, mentoring, and training.
College scholarships accounted for $1.1 million of the quarter's total and were awarded for the benefit of 472 students pursuing higher education. College scholarships are awarded to Arizona students to attend a wide range of colleges, universities, and technical schools in Arizona and across the United States.
In addition to these grants, 58 nonprofit organizations with agency endowments managed by the Arizona Community Foundation received their annual distributions during the first quarter of ACF's fiscal year, accounting for $1.3 million distributed during the quarter. 
The $17.7 million awarded across all categories represents 1,959 grants and scholarships. Some grants are awarded at the discretion of the Arizona Community Foundation with input from board committees and diverse community panels, while others are awarded through donor advice. All grants are approved or ratified by ACF's Philanthropic Services Committee whose members include ACF board representatives and other community leaders.
Established in 1978, the Arizona Community Foundation is a statewide family of charitable funds supported by thousands of Arizonans. With five regional offices serving communities across Arizona, ACF is among the top 25 community foundations in the nation with more than $1 billion in trust and endowment assets, and is certified under the National Standards for U.S. Community Foundations. Since inception, ACF and its affiliates have awarded more than $1 billion in grants, scholarships, and loans to nonprofit organizations, schools, and government agencies. More information is available at azfoundation.org.