Out of Africa and The Fish's Garden Join Verde River Exchange
Sedona AZ (November 27, 2017) – Arizona Business leaders are taking the lead in protecting water for our future while enhancing Verde River flows to support fish and recreation.  The Verde River Exchange Water Offset Program, a water conservation program aimed at protecting the flowing waters of the Verde River and connected streams, doubled its size in its second year with four Verde Valley business leaders joining the program. As a result, about 2,998,000 gallons (9.2 acre-feet) of water will be returned to the Verde River and its tributaries through the Exchange this year.
The Verde River Exchange provides a way for Verde Valley groundwater users to voluntarily buy "Water Offset Credits," which are generated from willing water users who temporarily reduce their water usage. "The Exchange allows Verde Valley residents and businesses to reduce their water 'footprint'— and thus help protect Verde River flows," says Jocelyn Gibbon, who coordinates the program on behalf of Friends of Verde River Greenway.
The program's inaugural pilot project leaders, Page Springs Vineyards & Cellars and Merkin Vineyards, have renewed their participation. Eric Glomski of Page Springs Cellars commented: "We are excited other Verde Valley business owners are participating in this innovative and locally grown program. The Verde River is a gigantic indicator for the condition of our landscape and of our relationship to it. It's good business to keep it flowing." For its 2017 commitment, Page Springs is offsetting the water used to grow about four and a half acres of grapes.
Merkin Vineyards will be offsetting the water used at the Merkin Vineyards Tasting Room & Osteria in downtown Cottonwood, Arizona. Owner Maynard Keenan is dedicated to protecting the area's water resources and the river that runs through the Verde Valley's unique landscape—while demonstrating the potential for long-term sustainability of the wine industry in arid Arizona.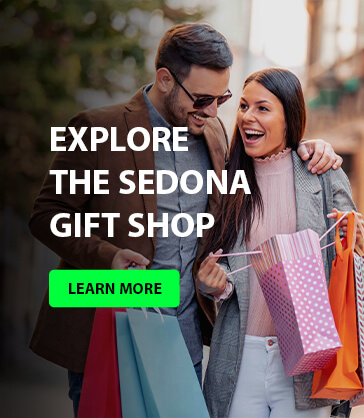 Two additional local businesses joined the Verde River Exchange in 2017:
Out of Africa Wildlife Park is offsetting water used in its Tiger Splash exhibit as well as new habitat for "Totter the Otter."
The Fish's Garden will be offsetting the water used in its aquaponics business.
"Each business and landowner who joins the exchange program increases our ability to protect and enhance the Verde River for the communities, landowners and nearly 300 wildlife species that depend on it," said Carol Peden Schilling, chair of the board of trustees for the Nina Mason Pulliam Charitable Trust, a program funder. "We are pleased to invest in such forward-thinking endeavors in support of Arizona's critical waterways."
The Verde River Exchange, launched in July 2016, is an innovative new program designed to spark dialogue and engagement around local water management while putting real water back in the river. Without action, Verde River water levels are expected to continue to decline over time as increased groundwater pumping and changing weather patterns intensify the stresses on the river system. "We are very pleased to see four Verde Valley business leaders joining the Verde River Exchange in 2017," says Chip Norton, President of Friends of Verde River Greenway, the non-profit heading up the Verde River Exchange. "This kind of community-driven progress is exactly what's needed to protect the Verde River and to ensure that the Verde Valley thrives for generations to come."
Verde Valley businesses and residents interested in participating in the Exchange can contact Friends of Verde River Greenway. The program has limited additional Water Offset Credits available for purchase in 2017.