By Virginia Volkman, Library Director

Sedona AZ (June 28, 2013) – Sedona Public Library's 2013 fiscal year ended May 31.  During this time we experienced another year of growth and change.  The library remains relevant by providing new and innovative services and programs. 
We're proud of the following accomplishments during the year:
We introduced new programs for children:  Flicks for Kids started during the summer and continued during the year; a Tween Book Club was launched.
We celebrated 18 years in our current location on White Bear Road on June 6, 2012. At the event we unveiled a new courtyard mural.  Highlights of the celebration can be found on the Library's YouTube channel.
A speaker's bureau was established, with members of the Board of Trustees and staff available to give a PowerPoint presentation about our history, services, and roles as both a library and as a community center and meeting place.
The Library reorganized much of the adult collection, which resulted in an arrangement that is easier to use and makes better use of our space.  Friends of Sedona Library funded the project.
We installed a new book drop at SPL-V with funding from the Sedona 30 organization and Friends of Sedona Library
We received an LSTA grant for SPL-V, titled "Connect and Learn @ Your Library."  11 Nook e-readers loaded with e-books were purchased with the funds and the Nooks are now available for check-out.  The grant enabled the Library to acquire demonstration models of additional e-reader devices and to offer several free workshops and one-on-one instruction for downloading library books to e-reader devices.  A grant-funded projector is being used for the workshops.
Five desktop computers and five laptop computers were purchased for SPL-V with federal stimulus funds from the Broadband Technology Opportunities Program and a 20% matching grant from Friends of Sedona Library
We installed two computers that were obtained through the federal Broadband Technology Opportunities Program, as part of the AZ Job Center, a program to provide help to job-seekers.  Each computer features Office 2010, resume creation software, and an attached printer offering printing, scanning, and copying.
Through a grant from the Sedona Community Foundation we purchased a new disc cleaner and 40 DVDs from the Criterion Collection series. 
We changed our phone carrier and negotiated new copy machine contracts for cost reductions.
We began to manage our website in-house to provide more timely updates.
Improvements to the building and grounds were made. We upgraded most of the lights from T-12 to T-8 for energy efficiency and received a rebate from APS.  Sedona Area Garden Club replaced many of the plants in the two atria.  The Community Room was painted.
New online resources added during the year are Zinio, which offers full digital copies of magazines and is funded by the Arizona State Library; and UniversalClass, which offers online, self-paced, continuing education classes and is provided by Yavapai Library Network in association with Yavapai County Free Library District.
We completed the placement of RFID (Radio Frequency Identification) tags on our materials.  This enabled us to change to a more efficient security system and install quick and easy self-checkout stations. We continue to offer assisted checkout, staffed by our friendly and helpful library volunteers.  Funding for the project was provided by grants from Yavapai County and Friends of Sedona Library.
We initiated a free monthly health screening program, provided by Northern Arizona Healthcare.  The screening measures cholesterol levels, blood pressure, and blood glucose.
Latino Services worked with City of Sedona Mayor Rob Adams to present a Hispanic Community Forum.  Latino Services also hosted the Adelante of Verde Valley Community Discussions.
Our primary service continues to be that of a traditional library – we check out books, movies and audio books.  In fiscal year 2013 we checked out 228,269 items, down just 1% from last year.  The library is not just a place to pick up and check out materials.  People still flock to the library to read the daily newspaper, the latest issue of a magazine, use financial or other reference material, attend a program, or use a computer.   
This year 30% of our computer sessions were visitors who used our computers for checking e-mail, printing out boarding passes or searching the Internet.   Our children's computers were used by school children for Internet searches and by preschoolers for the educational games we offer in English and Spanish.
831 programs were offered by the library and attendance at them was 14,094.   Our biggest audiences were for the summer reading program, Monday night movies, and Verde Valley Medical Center lectures.  Our partnership with the volunteer AARP tax service helped to process approximately 500 tax returns.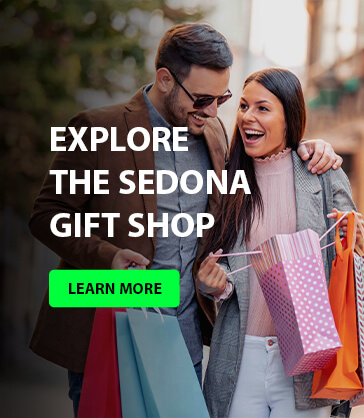 We offered computer literacy classes in Spanish, ESL classes, Hispanic knitting classes, and bilingual story times.  We also held family-oriented programs, such as the Hispanic Heritage Celebration held in September, which included a mariachi band and food donated by local restaurants.
The library's meeting rooms were used by 50 non-profit groups on a regular basis, by various commercial groups, and by the City of Sedona.  Display space was also offered to local organizations.
Statistics for SPL in the Village show an increase or holding steady in most areas.  Grants have allowed us to offer additional services.  Circulation (number of items checked out) went up 6%, from 21,264 to 24,589.  There was an increase in computer use and in the number of programs offered.
Staff, board members and volunteers continue to bring new ideas to our operation and attract new audiences.  Volunteers contributed 16,626 hours of service to the Library last year. Through the involvement and commitment of our community, Sedona Public Library continues to be a successful private/public collaboration and there's no indication that this will change in the near future.