By Virginia Volkman, Library Director
Sedona AZ (July 4, 2014) – Sedona Public Library's 2014 fiscal year ended May 31.  During this time we experienced another year of growth and change.  The library remains relevant by providing new and innovative services and programs. 
We're proud of the following accomplishments during the year:
We accepted a sculpture as a long-term loan, which became the main attraction in the youth department last summer.  The very large dinosaur sculpture was created by professional sculptor and Sedona resident Mike Trcic.  He presented a program during which he talked about his experience creating the dinosaur for the Jurassic Park movie. 
We received a Sedona Community Foundation grant for $8,000 to purchase two new Early Learning Stations for the Children's Room.  The touchscreen computers provide developmentally-appropriate bilingual learning experiences for children aged 2 to 8.  Each station is a self-contained educational computer featuring 56 top-rated educational software programs, spanning seven curricular areas.
Arizona State Library awarded the Library a grant for 5 iPad2 units for use in a "Move on When Reading" library tutoring program.  The program is for children in first and second grades who are at risk for not meeting reading standards when they reach third grade.
We provided ongoing support for families that visit the Library as part of "Raising a Reader," a program of Yavapai College, funded by First Things First.
The Library Board started a comprehensive review of policies.
We installed a new phone system, transitioning from an analog to a digital system.
Most of our computers were replaced:  17 for adult patrons, 4 for children, 5 at the Circulation Desk, 15 for staff and volunteers, and 2 at SPL in the Village, for a total of 43 computers.  In addition, Friends of the Library paid for the replacement of 3 computers in the book sale processing area.
We hosted monthly "Coffee with a Vet" programs in cooperation with the Veterans History Project, with free coffee, cookies, and conversation with veterans.
The Yavapai Library Network, of which Sedona Public Library is a member, replaced the online library catalog with an updated, easier to use version.  The new catalog features enhancements that make tasks such as placing holds on multiple items and creating lists easier.  The Network also expanded its telemessaging service so that library users in Sedona can call in to renew their items and automatic telephone notices notify them when items placed on hold become available.
We established a Development Department to expand and organize our fundraising efforts. 
We offered new displays and exhibits this year, including a Hopi Quilt Show and Sale in partnership with Carolyn O'Bagy Davis.  A portion of the quilt sale income was donated to Sedona Public Library in the Village. We hosted Verde Valley Land Preservation's "A River Runs Thru Us" exhibit, with associated online auction and programs.  We ended the year with a display by astrophotographer Mike Cadwell, "Looking off into Space: 32 Views of the Cosmos."
A plaque and butterfly bush were installed in the front of the building in memory of longtime staff member and volunteer Phyllis Lindberg, by her friends in the Femme Feats hiking group.
A Strategic Planning Retreat was held, during which a new strategic plan was drafted.
Representatives from the Consulate of Mexico in Phoenix met with Latino Services Librarian Pamela Espinosa de los Monteros to discuss the needs of the Mexican nationals living in Northern Arizona and learn about the services provided to Latinos through the Library.
We recently received notice that our 2014 LSTA grant application was funded in the amount of $9,220. The funding will pay for the rearrangement of the Children's Room, including new movable shelving and an interactive, early literacy skill-building play area for ages 0-5
Our primary service continues to be that of a traditional library – we check out books, movies and audio books.  In fiscal year 2014 we checked out 245,042 items, up 7% from last year.  But the library is not just a place to pick up and check out materials.  People still flock to the library to read the daily newspaper, the latest issue of a magazine, use financial or other reference material, attend a program, or use a computer.  
This year 27% of our computer sessions were visitors who used our computers for checking e-mail, printing out boarding passes or searching the Internet.   Our children's computers were used by school children for Internet searches and by preschoolers for the educational games we offer in English and Spanish.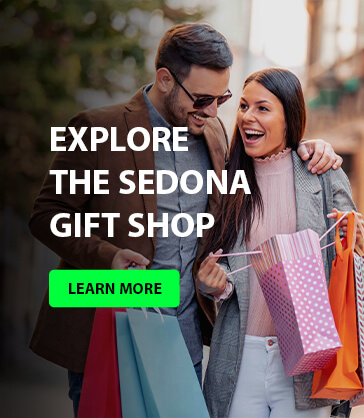 902 programs were offered by the library (compared to 831 last year), and attendance at them was 13,678 Our biggest audiences were for the summer reading program, Monday night movies, Verde Valley Medical Center lectures, and author Brad Dimock's presentation "Lost in the Grand Canyon:  the 1928 Disappearance of Glen and Bessie Hyde."  Our partnership with the volunteer AARP tax service helped to process approximately 500 tax returns.  We offered digital literacy classes in Spanish, ESL classes, Hispanic knitting classes, and bilingual story times. 
The library's meeting rooms were used by 50 non-profit groups on a regular basis, by various commercial groups, and by the City of Sedona.  Display space was also offered to local organizations.
Statistics for SPL in the Village show an increase or holding steady in all areas.  Circulation (number of items checked out) went up 15%, from 24,589 to 28,330.  Internet computer sessions went up 21%, from 3,081 to 3,715. The number of programs went down from 25 to 23.  The attendance for programs increased from 621 to 852.  The number of new cards issued went up from 130 to 173.
Staff, board members and volunteers continue to bring new ideas to our operation and attract new audiences.  Volunteers contributed 14,000 hours of service to the Library last year. Through the involvement and commitment of our community, Sedona Public Library continues to be a successful private/public collaboration.