Sedona AZ (January 19, 2016) – Andrea Houchard will speak at the first OLLI Winter Lunch and Learn, Wednesday January 27th at 1:00pm in room 34 of The Yavapai College Sedona Center, about her efforts to make philosophy relevant and bring it out of academia and to the general public.
Andrea founded the nationally recognized Philosophy in the Public Interest program at Northern Arizona University, but will focus her talk on a new initiative – SPEX (The Sedona Philosophy Experience). Andrea has a PhD in Philosophy, and. She is a member of the Board of Trustees of SOPHIA – Society of Philosophy in America. Her passion is making philosophy accessible and relevant to daily life.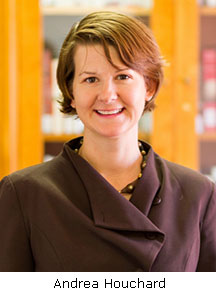 The Sedona Philosophy Experience will give you a new perspective on what philosophy is and where philosophy is done. Come out for a philosophy experience on January 27 to see what it is like.  Philosophy is an activity. Philosophy is what people do when they think and talk about some of life's most intriguing, perplexing, and seductive questions. What is happiness? Why do we value friendship? What makes a life good? These questions may never be answered, but we benefit and we learn when we engage on dialogue with one another.
A key idea in SPEX is that Philosophy can be done outdoors. We usually think of philosophy happening in seminar rooms or lecture halls, but the natural world is philosophy's best classroom.  SPEX takes philosophy out of doors and immerses people in what Sedona is known for best—beauty and inspiration.
Andrea's idea is to offer adventure philosophy programs and tourism retreats: outdoors, on trails, on rivers, and under the stars. Exploring philosophy, science, and religion in the natural beauty of Sedona and northern Arizona. Come to learn about upcoming programs as well as special offerings for locals.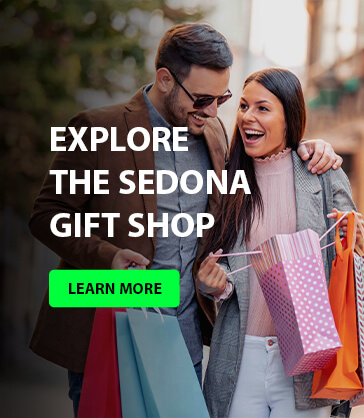 Join us on January 27 for lunch and learn. Weather permitting, attendees will spend some time outside. Please dress appropriately.
 "Lunch & Learn" is a "town square" for local residents to meet, chat, and interact with speakers doing interesting and important things in this town and state.  This enjoyable, informative, weekly community event is free and open to all!
Bring your lunch (or come for complimentary coffee, tea, water, and a little snack) and join the conversation at 12:30, or come from 1:00 – 2:00 to hear about SPEX: The Sedona Philosophy Experience and the new interactive programs they will be offering in Sedona.
OLLI is a local, volunteer, peer-to-peer, adult education program (part of Yavapai College) that offers many learning groups and workshops each term for a nominal fee. Its Winter term is just beginning, and over 100 classes and workshops are still available.  For more information about OLLI or the Lunch & Learn program, please call 928-649-4275 or visit www.yc.edu/ollisv.