Sedona AZ (September 23, 2015) – A massive haul of human-"left overs" came out of Oak Creek, once again, thanks to the Oak Creek Ambassador Program.  This summer, six dedicated young people called the Oak Creek Ambassadors removed over 4973 lbs. of trash from recreation areas all along beloved Oak Creek. 
The Ambassadors hauled out 478 lbs. of human waste from undesignated toilets and a startling total of 268 diapers.  Yet, their work didn't end at the bottom of a trash bag – they also managed to speak with over 8,200 visitors on easy methods to keep Oak Creek clean and healthy, totaling over 4,000 hours of educational stewardship.   
This is the third season for the Ambassador Program continuing an excellent partnership between the Oak Creek Watershed Council (OCWC), Arizona Conservation Corps and the United States Forest Service (USFS). Funded through a grant with the Arizona Department of Environmental Quality (ADEQ) and the Environmental Protection Agency (EPA), the Ambassador Program exemplifies a "boots on the ground" approach to promoting water quality and stewardship throughout the watershed.
Coupled with patrols, the Ambassadors also teach about the watershed with an interactive three dimensional watershed terrain model, and inform visitors about Leave No Trace practices. The Ambassadors collaborated with various agencies and organizations throughout the watershed including the Red Rocks Ranger District of the Coconino National Forest, Friends of the Forest, Friends of 237, the Arizona National History Association, and the Verde Valley Archeological Society to name a few.
"Clean-up patrols are critical," states Dalton Zanetti, OCWC Operations Assistant, "Trash, recycling, human and pet waste left behind by people enjoying the canyon creates serious water quality issues that affect wildlife, recreationists, and the communities along the watershed."
Mitigating E. coli exceedances through best management practices such as clean-ups, education and outreach is the primary goal of the Recreation Education and Awareness (REAP) grant, which currently funds the Oak Creek Ambassador Program. E. coli is a naturally occurring bacteria that occurs in all bodies of water and perennially in Oak Creek – however, heavy recreation use of the watershed brings an increase of trash and feces – human, pet and wildlife –creating unnatural exceedances of E. coli in the creek. 
In August and September, the Phase I Ambassadors collected water samples twice a week from six designated recreational use areas along Oak Creek, expanding from Cave Springs campground in Oak Creek Canyon to dispersed campsites along 89b in Middle Oak Creek.  The Phase II Ambassadors will continue to monitor these sites once a month until May 2016.  Their efforts help evaluate the effectiveness of the program, and help to continue painting an overall picture of the water quality- with an emphasis on the amount of E. coli in Oak Creek.  Results from this study will be available on the OCWC website next summer. 
"Kids are really responsive to the idea that clean water starts with me,'" says Nick Kowall, leader of the ambassador crew.  "Watching kids and families have 'ah-ha' moments as they start to understand what it means to be a part of a watershed is incredibly rewarding.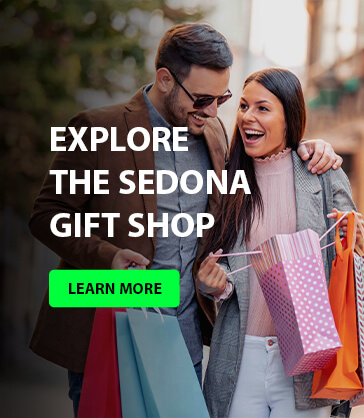 "Families flock to Oak Creek as a spot to cool off in the summer time," continued Kowall,  "It's great to see them connect with the idea that a clean watershed is important for everyone who wants and needs to use it."
Among highlights from the crew – inspiring a new generation of advocates and stewards for Oak Creek is at the top for Ambassador Nick Kowall. For Assistant Crew Leader Lindsay Murray, it was getting to experience so much of the canyon and Sedona area. 
"The time we've spent along Oak Creek and the surrounding areas this season is meaningful in many ways" says Murray. "My connection to this beautiful area has deepened as we've spent so much time working and exploring. I think this is what makes the Ambassadors program so important – the Oak Creek watershed isn't just a work site, it's a place we come to care about, a place for which we want to be advocates."
As the OCWC grows, the Ambassador Program is growing as well. "We're thrilled to be kicking off phase II of the Oak Creek Ambassadors in October" says Marie McCormick, Executive Director for the OCWC.  "Keeping on two of our current Ambassadors, we will continue this good work into next spring, with the hope that future funding will be made available."
To learn more about the Oak Creek Ambassadors or to find about other ways to get involved with the Oak Creek Watershed Council visit www.oakcreekwatershed.org.
The Oak Creek Watershed Council is a nonprofit 501 (c) (3) dedicated to maintaining a standard of excellence for watershed stewardship, as well as preserving the integrity of Oak Creek, and its tributaries.
ADEQ's WQIG program is funded through a partnership with the EPA under the Clean Water Act. For more information about the program, visit http://www.azdeq.gov/environ/water/watershed/index.html#wqig or contact ADEQ Grant and Watershed Coordinator Samuel "Jake" Breedlove at sb12@azdeq.gov or (602) 771-4243.