By Virginia Volkman, Library Director
Sedona AZ (January 24, 2020) – Karen White, Beatriz Williams, and Lauren Willig, the New York Times bestselling authors of "The Glass Ocean" and "The Forgotten Room" return with a glorious historical adventure that moves from the dark days of two World Wars to the turbulent years of the 1960s, in which three women with bruised hearts find refuge at Paris' legendary Ritz hotel.
The heiress.
The Resistance fighter.
The widow.
Three women whose fates are joined by one legendary hotel.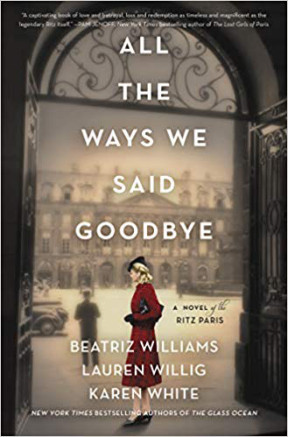 France, 1914. When war breaks out, Aurelie de Courcelles flees the safety of the Ritz hotel and her American heiress mother to join her estranged father at their estate in Picardy, determined to defy the German invaders. But as the Germans push forward, taking the chateau as their headquarters, Aurelie's plans are complicated by the presence of Maximilian von Sternburg, once a friend, now aide de camp to the despised German commandant. Caught between loyalty and love, which will she betray?
France, 1942. Raised by her indomitable American grandmother in the glamorous Hotel Ritz, Daisy Villon remains in Paris with her husband, a Nazi collaborator, after France falls to Hitler. At first reluctant to put her family at risk, Daisy agrees to act as a courier for a skilled English forger who creates identity papers for Resistance members and Jewish refugees. But as Daisy commits increasingly audacious acts of espionage she uncovers a devastating secret…one that will force her to commit the ultimate betrayal.
France, 1964. For Barbara "Babs" Langford, her husband, Kit, was the love of her life. Yet their marriage was haunted by a mysterious woman known only as La Fleur. On Kit's death, American lawyer Drew Bowdoin appears at her door. Hired to find a Resistance fighter turned traitor known as "La Fleur," the investigation has led to Kit Langford. Babs joins Drew in his search, a journey of discovery that takes them to Paris and the Ritz—and to unexpected places of the heart. . . .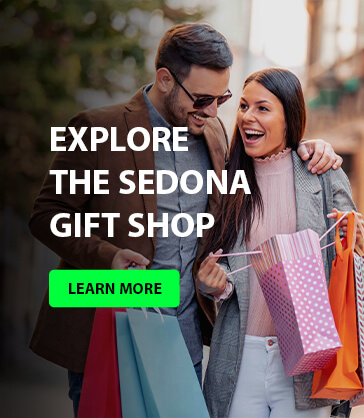 If you're as intrigued by the plot of "All the Ways We Said Goodbye" as I am, you'll want to join two of the three authors, who will be at Sedona Public Library for a Book Signing and Discussion on Thursday, January 30, at 6:30 p.m. 
Karen White and Beatriz Williams will be visiting Sedona on their way to California for the SuperBook Weekend Celebration aboard the historic Queen Mary. What a privilege it is for Sedona Public Library to be one of the stops on their tour.
The Library is partnering with The Literate Lizard bookstore to provide books for sale following the program. The authors will be available to sign books and answer questions.
Don't miss this opportunity to see two major bestselling authors in Sedona! We look forward to seeing you at the Library, located at 3250 White Bear Road in West Sedona. 
For more information about programs that we offer please call the Library at 928-282-7714.  Sedona Public Library is a nonprofit organization. Please consider making a gift at sedonalibrary.org/donate.