Sedona AZ (March 7, 2015) – If you're a fan of UFOs, sci-fi or space exploration, you won't want to miss Zenprov Comedy's "The Alien Monologues". This one-night only performance happens Saturday, March 21 at 7:30 pm at the Mary Fisher Theatre in Sedona. Tickets are only $12 per-sale, or $15 at the door.

"Zenprov is the best comedy troupe in Arizona," said Mr. Patrick Schweiss, Executive Director of the Sedona International Film Festival. "People were laughing so hard their cheeks were hurting."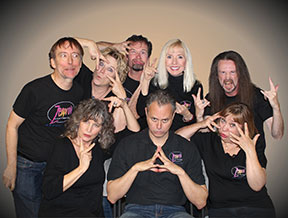 If you've never attended one of their live performances before, Zenprov Comedy is similar to the popular improvised TV show "Whose Line Is It Anyway?" The troupe performs fast-paced games and scenes created in the moment—always based on audience suggestions. Unlike sketch or standup comedy, nothing is rehearsed or prepared ahead of time. Best of all, it's never the same show twice. 


"On Saturday night, we are going to transform, transmute, and transmogrify the Mary Fisher Theater into 'The Mothership of Sci-fi Comedy,'" said Derek Dujardin, director of Zenprov Comedy.
One of the games in store has an actor reading lines from an original "Star Trek" TV script while the other actors must justify what he says to help the scene make sense in a totally different context, such as a job interview or working at Starbucks. Another game includes organic scenes inspired by random lines of poetry written by the late, great Leonard Nimoy.  Also, on the menu will be a glimpse into the future as first four volunteers take a one-way-trip to Mars on MARS ONE in the year 2024. What will happen when they get there? The audience gets to decide.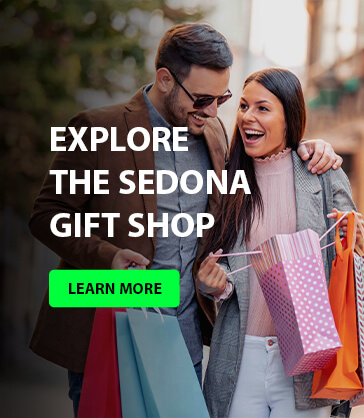 Opening for Zenprov will be special guest comedian John O'Brien performing as his twin sister Jennifer, who will jest and joke about what life is like as a "transgendered alien."
The Zenprov Comedy players embrace the Del Close method of improv acting, which emphasizes the "group mind" that mysteriously develops during a performance. Miraculously, the player's minds fuse together to create a "super mind" where they practically finish each other's sentences—and often do. Laughter ensues.
The super minds of Zenprov Comedy are Derek Dujardin, Shaeri Richards, Chris Redish, Bryan Cooperrider, Shaunn Cochran, Betty Testa, Linda Roemer and Mary Carder.


Tickets are $12 pre-sale and $15 the day of the show. This one-night-only performance is expected to sell out so please purchase tickets early. Tickets can be purchased online at www.zenprovcomedy.com, or in person at Crystal Magic in Sedona or Jerona Java Café in Cottonwood either cash or a check.

The Mary D. Fisher Theater is located across the street from Harkin's Movie Theater on 2030 St. Rt. 89A. Doors open at 7:00 PM. Shows are family friendly (rated PG-13) and run approximately 90 minutes. Visit www.ZenprovComedy.com to learn more.