By Jennifer Perry, Development Director
If you're like many members of our community, you are passionate about the work of your favorite non-profit organization, giving your time and money to show support. However, you may also feel that you are presently limited in the amount of financial support you can offer.  Concerns about outliving your resources or the size of the estate you hope to pass on to your heirs are both valid reasons why you might hold back in your charitable contributions.
Charitable giving, though, goes beyond annual contributions made by cash or check. There are other giving options available that can allow you to significantly support your favorite charity without compromising your current financial security.
Over the years, Sedona Public Library has been the recipient of a number of unexpected gifts from patrons' estates.  One of the most notable came in 1998 from the estate of P. C. Albert and Thelma Young.  In their will, they selected three organizations in Sedona, including Sedona Public Library, as beneficiaries of their estate.  Their gift of over $400,000 was truly a windfall of financial support.  Thanks to the generosity of Albert and Thelma Young, Sedona Public Library was able to establish an investment fund for capital improvements through the assistance and guidance of the Arizona Community Foundation.  Since 1998 that fund has grown significantly and provided the Library with the ability to effectively maintain and enhance this great facility.
This past spring, our Library Director, Virginia Volkman, received a call from Albert and Thelma's great granddaughter, Elva, who informed Virginia that Mr. and Mrs. Young had created a testamentary trust for the perpetual care of a family gravesite in Pennsylvania. At the time of the call, the perpetual care had been provided for, and Elva wanted to see that her great grandparents' wishes were honored by distributing the remaining $150,000 in the trust to the three charities listed in their will.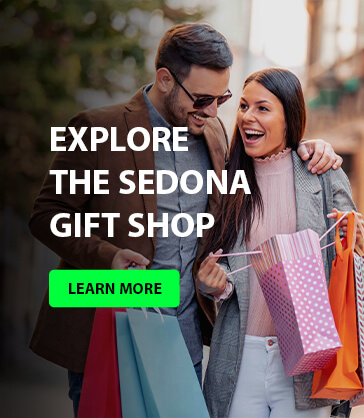 Not only did Mr. and Mrs. Albert Young provide the resources for Sedona Public Library to establish an investment fund for the long-term capital needs of the Library, but they also, some 15 years later, were able to make an additional contribution to that fund.
Thanks to the foresight and generosity of individuals like the Youngs, Sedona Public Library is able to plan for the future and provide free services for all residents and visitors, no matter their race, age, background, or financial standing.  For more information about the many ways to support Sedona Public Library, please contact Jennifer Perry, Director of Development, at (928) 301-0166 or jperry@sedonalibrary.org. 
Sedona Public Library is a private, 501(c)(3) non-profit corporation, supported by donations and grants. Your tax-deductible donation may be sent to: Sedona Public Library, 3250 White Bear Road, Sedona, AZ 86336.