Sedona AZ (November 24, 2017) – Join Al Raitano, singer, comedian, and consummate entertainer, and Bob Grogan, keyboardist and member of the band J&B On The Rocks, for a special night of Music in the House, "50 Years in the Music Business! Tony Bennett With a Twist" at the Sedona Hub, at 7pm on Friday, December 8th.  This wonderful pair has a great collection of tunes in the style of the great Tony Bennett but with a unique twist of Raitano and Grogan. 
Tickets are $10 at the door and also available online through www.showtix4u.com, and doors open at 6:30 p.m., with the concert running from 7:00 to 8:30pm.
Celebrating 50 years in show business this year, Al Raitano's repertoire includes a wide range of music from the stylings of the great male singers Sinatra and Bennett, with a healthy dollop of Bobby Darin, Ray Charles, and the music of the great Stan Getz thrown into the mix.  Larry and Leslie Latour, Verde Valley singer/songwriters, had this to say about Al and Bob's recent performance at Shondra Jepperson's Living Room series, "We had front row seats and we were in heaven.  Al and Bob took us on such a wondrous musical trip down memory lane that we didn't want to leave! A perfect night of songs!"
After being discharged from the Army in 1968 Al jumped into the world of show business, something he had dreamed of since as far back as he can remember. He landed the part of the lead male singer in a traveling nightclub show that ran for two years, after which he left and formed the Al Raitano Show. The rest is history.
An exciting, versatile, international entertainer, Al has performed at some of the finest venues from New York City to Los Angeles and all across the United States as well as in Paris, Canada and Puerto Rico. During a five year period He played a number of big shows in Bercy stadium in Paris France, drawing crowds of 15,000. He Performed and headlined with the Scottsdale symphony, a 66 piece "backup band!"  And in Phoenix, Al is known for his record breaking 10 year run at the Pointe Resorts! Visit YouTube to hear Al singing at ELI's on the night he was inducted into the Arizona Entertainers Hall of Fame.
Winner of NBC's "America's Most Talented Senior", Raitano has also performed on television and in films as an actor, co-starring with Earnest Borgnine in an independent film "whiplash".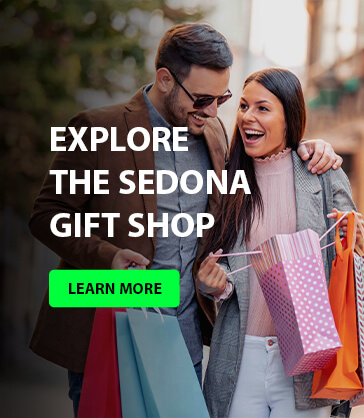 Bob Grogan is best known for his group J&B on the Rocks. His love of music has been evident since he was a child, but life led him in other directions for many years. After joining the Marine Corps, Grogan joined the LAPD in 1961.  When he moved to Sedona in 1991, Grogan went back to his first love – music. Since then, he has played with many singers in the Verde Valley area, and claims that "playing keyboard behind Al Raitano has been the musical highlight of my career."
Bob and Al are no strangers to the Sedona crowd, having performed well received shows at such Sedona venues as the Mary D. Fisher and Canyon Moon theaters.
Al Raitano and Bob Grogan's show is the third in a ten show 2017-2018 Music in the House series at the Sedona Hub, dedicated to providing quality music to the Verde Valley community at affordable prices.  Upcoming shows will be highlighting a number of great local and visiting singer/songwriters and interpreters of great music. 
Don't miss this special "50 Years in the Music Business! Tony Bennett With a Twist," show with Al Raitano and Bob Grogan in the intimate space at The Hub, Friday December 8th  at 7pm.
Where: The Sedona Hub (525B Posse Grounds Rd, next to the Skate Park)
When: Friday, December 8th, 7pm (door open at 6:30pm)
Tickets: $10 at the door and online through www.showtix4u.com
For more information: http://www.sedonahub.org, call The Sedona Hub at 928-282-1660 or email info@sedonahub.org