Prescott AZ (October 28, 2014) – The Northern Arizona Chapter of the Association of Fundraising Professionals will hold its annual National Philanthropy Day Awards Luncheon on Thursday, Nov. 13, at 11:45 to 1:30 p.m. in the Granite Mountain Room at the Prescott Resort. Each year on NPD the chapter recognizes the efforts of volunteers, businesses, organizations, and fundraising professionals.  
The recipients of the 2014 National Philanthropy Day awards are: Freeport-McMoRan, Outstanding Business/Corporation; Orchestra Northern Arizona and The Rotary Club of Sedona, Outstanding Nonprofits; Sally Schindel (West Yavapai Guidance Clinic) Outstanding Volunteer; Ed Gussio (Flagstaff Family YMCA), Outstanding Volunteer Fundraiser, and Daryl Kling (Sedona International Film Festival) and Lewis Guthrie (Sedona Arts Center) Outstanding Philanthropists.    
Freeport-McMoRan, an international natural resources company, with a strong presence in the Verde Valley, was nominated for providing a grant to the West Yavapai Guidance Clinic Foundation in Prescott, for launching a short-term counseling program called JumpStart. The program helps individuals and families who have no insurance coverage. 
Orchestra Northern Arizona, established as its own nonprofit in 2010, developed comprehensive and creative strategies for raising funds, while providing free, family friendly concerts for Flagstaff.
Rotary Club of Sedona was nominated for quickly developing partnerships to produce a timely photographic exhibition telling the Slide Fire story. The club also provides books to preschool children through its Imagination Library program.
Sally Schindel, a volunteer for West Yavapai Guidance Clinic, is actively involved with Prescott's Matforce to help educate youth on drug abuse and is a voice for veterans experiencing mental illness.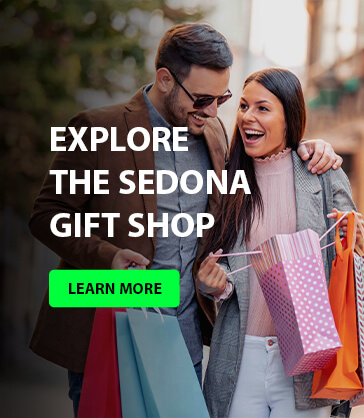 Ed Gussio, a member of the board of directors for Flagstaff Family YMCA, was responsible for designing and leading the Y's Annual Golf for the Kids of Flagstaff tournament, which this year raised over $30,000.
Daryl Kling and Lewis Guthrie, were nominated for their philanthropic efforts for the Sedona Arts Center and the Sedona International Film Festival. They both volunteer their time and encourage more to support the arts community.
The chapter gives special thanks to this year's National Philanthropy Day sponsor: National Processing Solutions, a credit card processing company, which sponsors a community give back program called Payments in Kind; Eric Meyers and Erik Verryden, co-owners.  
Tickets for the awards luncheon are $35 per person. You can register online at: . For more information contact Linda Clark at (928) 204-1238. Registration deadline is Nov. 7.