Plan Revealed for Improvements to I- 17 Between Sedona Turnoff and  Flagstaff
Sedona, AZ (September 19, 2011) – The Arizona Department of Transportation and the Federal Highway Administration will hold a public hearing in the Village of Oak Creek in preparation of a long-range plan for the improvement of Interstate 17 between State Route 179 (the Sedona turnoff) and Interstate 40. The interchange design at this location will be a topic of discussion. The meeting will take place:
Wednesday, September 21, 2011
5 p.m. to 7 p.m., presentation at 5:15 p.m.
Oakcreek Country Club
690 Bell Rock Blvd.
Village of Oak Creek
Representatives of ADOT, FHWA, and their consulting team will be available to provide information, answer questions, discuss the project, and receive comments from the public.
Additional Information Here:
As you may have heard, ADOT is holding a special hearing in the Greater Sedona area (at the request of the Council) on their plans for the improvements to I-17 coming up in the next 5 to 10 years. The project starts at the Exit 298 interchange with SR 179 – Gateway to Red Rock Country, and ends iin Flagstaff at I-40. The hearing will be held at the VOCA Community Room on Wednesday, September 21 between 5 and 7 PM.
It is critical that as many as possible Sedona area residents attend this hearing to demonstrate to ADOT that we are passionate in our desire to secure a unique, aesthetically pleasing design for this important interchange. We have a golden opportunity to have input into the early design alternatives for this project and at this meeting, we will be given the opportunity to express our thoughts and wishes and encourage ADOT to acknowledge that this interchange deserves special treatment and that they should spend the time necessary to develop a design consistent with the unique nature of this area.
The present ADOT project report ( www.azdot.gov/i17flagstaffstudy ), shows two possible design alternatives, one similar to today's with added landscaping and lighting, and the other one a double roundabout design. While either would be a definite improvement versus today, neither appear to have anything special which would draw the attention of the travelers to our area.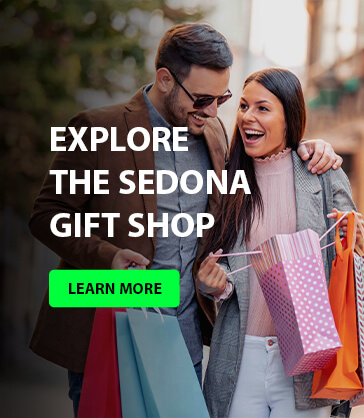 David Gill has been the point person on this for the Council. Attached is the public comment form that ADOT is using to solicit input. David suggests that people fill out the forms and send them in as soon as possible – ideally before the meeting on the 21st. This is in ADDITION to going to the meeting and voicing your opinions, not in place of it.
His suggestions include asking ADOT to make sure that the following are part of the ongoing effort:
a. A comprehensive public involvement process to ensure that the final design meets with community expectations and in which we have broad pride of ownership;
b. The design team selected by ADOT to have an acknowledged, recognized and experienced bridge architect on the design team to develop and submit alternative designs for community input;
c. Landscaping professionals who understand the high desert vegetation and environment;
d. Lighting designers familiar with Dark Sky community requirements and who are familiar with architectural lighting in the field of transportation improvements.
As we know from past experience, volume is important in a public input process – so please send in the form and circulate it within your association to make sure that everyone is aware of the opportunity to be heard. Thanks.
Mel Copen & John Gillam, Transportation Committee Chair
Copies of the draft Environmental Assessment may be viewed online at or www.adotenvironmental.com or at the Sedona Public Library.