Sedona AZ (May 9, 2020) – Four new members have been elected to serve on the Arizona Community Foundation of Sedona's Board of Advisors: Kevin Adams, Carol Kurimsky, Elizabeth McFarland, and Nancy Williams. Current board member John Kincaid was elected as Chair.
Kevin Adams is a retired Fortune 500 executive, spending over a dozen years as Vice President of Program Management at CDW Corporation. He is also a 20-year Marine Corps veteran. Kevin sits on the boards of the Verde Valley Cyclists Coalition and Sedona Red Rock Trail Fund.  "Three words sum up why I wanted to join the ACF board: 'to give back,'" said Kevin. "After moving to Sedona full time in 2016, I have learned that ACF is an integral part of our community."
Carol Kurimsky has over 30 years of experience as a marketing executive, working most recently for Western Digital. Carol also worked for large companies like Proctor & Gamble and Pizza Hut. Since moving to Sedona, Carol has volunteered with the Sedona Community Food Bank and the Salvation Army Sedona. "In my professional career, I experienced the tremendous value that a well-run community foundation can bring to both donors and the nonprofit community," said Carol. "I look forward to building upon that experience and helping donors and nonprofits continue to improve the quality of life for Sedona and Verde Valley residents."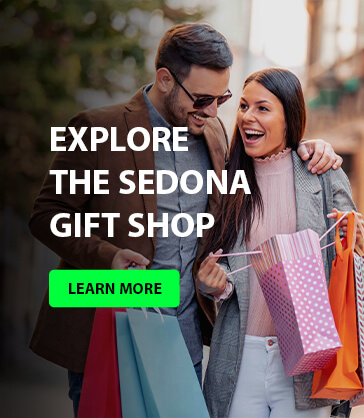 Elizabeth McFarland is an attorney at law, and has practiced in Sedona since 2002. Elizabeth's mission is to serve Sedona and the Verde Valley with experience, integrity, and a commitment to affordable and complete estate planning services. She has worked closely with ACF in the past; having served on ACF of Sedona's Board of Advisors from 2013 to 2015, volunteering for Northern Arizona Healthcare, and chairing the committee that reviews grants for Northern Arizona Healthcare Foundation in partnership with ACF.
Nancy Williams has dedicated her career to education, most recently serving as Executive Director of the Kearney Public Schools Foundation. She also worked for EDTECH, Inc. selling financial aid software to colleges nationwide. She developed an online scholarship database that culminated in EDTECH  being acquired by Sallie Mae, the national student loan company. Nancy was retained by Sallie Mae as Executive Vice President of Sales. She served as President of the Nebraska and Arizona P.E.O. chapters, chairs the ACF of Sedona Scholarship Committee, and volunteers with the Sedona Heritage Museum, the Sedona International Film Festival, and the Hope House project. "I can't think of any organization in Sedona and the Verde Valley that financially supports as many area nonprofits as the Arizona Community Foundation," said Nancy, "Because of this charitable support, I'm honored to be part of this dynamic organization."