By Karen Mack, Youth Services Librarian
Sedona AZ (May 24, 2019) – Sedona Public Library is getting ready to launch its annual summer reading program! On Saturday, June 1, a free family event, featuring Magical Michael Steele, will kick off eight weeks of reading and activities for youth and will introduce families to this year's summer reading theme: A Universe of Stories.
In June and July, summer reading program participants will have many opportunities to be rewarded for daily reading. In addition, we've filled the summer calendar with literacy-based programs and many other fun and educational library activities, as well as weekly events like story time, chess club, and Monday movies. This summer's program highlights include:
Every other Thursday at 10:30 a.m.—Summer music morning with Annette.
Wednesday, June 5, 1 p.m.—The sounds of nature and wildlife are brought indoors through the flute music of Jesse Kalu.
Thursday, June 13, 1 p.m.—Musician/author Matthew Henry Hall leads a workshop for aspiring writers ages 8 through 18.  Matthew will also present a musical story time for preschoolers at 10:30 a.m. in the children's room.
Wednesday, June 19, 6:30 p.m.—Folklorico de Colores dancers perform traditional Mexican folk dances.
Saturday, June 22, 11 a.m.—Birdhouse Theatre presents a puppet show for the whole family.
Tuesday, July 2, 1 p.m.—Lowell Observatory educators lead a hands-on exploration of the Universe of Space with a drop-in program for ages 5 and up.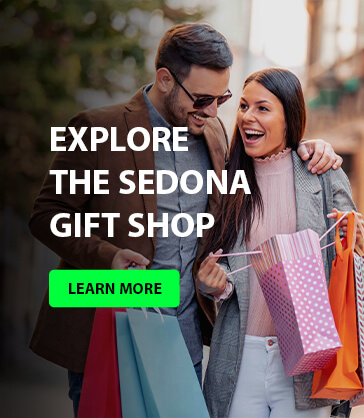 Tuesday, July 9, 10:30 a.m.—Arizona Science Center presents an Apollo moon landing program for preschoolers through age 7.
And for ages 10 through 17, registration is now open for the Sedona Youth Theatre Workshop, which begins Tuesday, July 9.  The workshop includes theatre games, learning and honing improvisational skills, practicing correct vocal and breathing techniques, understanding disciplines of stage performance, and building team skills and personal confidence.  Sedona Youth Theatre is the creation of Dev Ross and Shondra Jepperson, two extremely talented and hard-working professionals.
This very popular library program offers a volunteer-for-scholarship component. Thanks to support from Friends of the Sedona Library, theatre workshop participants can set up a time to volunteer for three hours in the children's room and/or submit written book reviews and have the $85 fee reduced by $25. Nine hours of volunteering brings the cost of the 15-hour workshop down to only $10! Register soon, as all volunteer hours need to be completed by June 30 and space is limited.
There will be lots to do at your library this summer, and youth services librarians are always ready to help answer questions and find the best books in various formats. Children and teens are welcome to use chess boards, science kits, puzzles, board games, and computers when they visit the Library.  In the children's room, the art table is a place where children can create and let their imagination soar. Join in for the fun of it!
Registration for the summer reading program begins on May 28. Signing up is easy!  Just drop by the Library or click the Summer Reading button on our home page, www.sedonalibrary.org.
Call 928-282-7714, ext. 119, or visit the youth services desk for more information.
Sedona Public Library is able to provide a variety of programs because of support from people like you. The Library is an independent, 501(c) (3) organization, and receives support from the City of Sedona, property tax dollars from Yavapai and Coconino Counties, and gifts from businesses, foundations, as well as Friends of the Sedona Library. To support programs like these, please make a gift at sedonalibrary.org.