Sedona, AZ — Mark the date: On Sunday, October 1, 2023, A STEP UP, Sedona's premier women's shoe store, moves from Hillside Shopping Center to the Safeway Shopping Plaza in West Sedona, celebrating its soft opening from 11 a.m. to 3 p.m.
After serving the footwear needs of Sedona women as well as men for the past nine years the time has come for A STEP UP to put on its walking shoes and mosey on down to its new store, bigger and more beautiful than the one it leaves behind.
Boasting between 25 to 30 brands of the finest women's shoes available anywhere, featuring Arcopedico, Pikolinos, Taos, Mephisto, Gabor, Fly London, A.S.98, Rieker/Remonte, Naot, Birkenstock, and Eric Michael brands, to name a few, co-owner Karen Dilks continues with her life-long passion, and love affair with shoes.
Shoes? They're not just soles; they're a symbol of self-expression, evolution, and the ultimate power move. We're talking about the kind of shoes that turn heads, start conversations, and inspire envy.
Karen Dilks, our local shoe-whisperer with sister Laura Digtes, sums it up: "Shoes aren't just an accessory; they're an identity.
"At A STEP UP, we don't just sell shoes; we're matchmakers," she says.. "Our mission? To pair you with that one shoe that changes everything. We get it; life's too short for uncomfortable shoes."
Karen's fascination with shoes began at a very young age.
"Ever since I was a little girl, I loved shoes," she said. "I discovered early in life that the quality and comfort of the European Market. They are far superior in source of materials and construction. The Europeans, unlike Americans tend to walk more in their lifestyle so they have always designed more comfortable shoes. My sister Laura has always loved shoes and travels the world extensively so shoes an important factor in exploring the world. Having been a shoe freak all my life, the love for shoes is expressed in all that I do."
When Karen shops for shoes for her store she does so with the most discerning eye for taste, durability and style.
"When I am buying shoes, I am fortunate. I have a sample size foot," she said. "So, I can try on styles and test for fit and comfort. I visualize my local customers and what they are wearing and try to find the styles to suit their lifestyle."
Karen prides herself in the uniqueness of style her store brings to the table.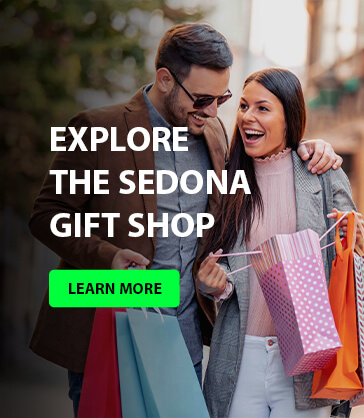 "I think our shop is unique in the quality and comfort of the shoes we carry," she said." I like shoes that are unique, artistic, comfortable and compliment the occasion in which they are bought for.  We can provide happy feet in all day walking, all night dancing, weddings, etc."
She and her staff are always friendly and ready to help their customers find the perfect fit.
"I understand how everyone's foot and style is unique," she said. "My goal always is to find the perfect shoe for my customers. As Cinderella makes the point so poignant, one shoe can change your life. My staff is well-trained in every avenue of selling shoes. All of us at A STEP UP are just crazy about shoes and that love is expressed in finding our customers the perfect shoe for the occasion, the outfit and the mood. And at the end of the day- our feet are still very happy. Basically, I love to share my knowledge and love for shoes to all that I know."
She is excited about her coming move to West Sedona.
"I like our move into an exclusive neighborhood center that offers convenience with ample parking and easy accessibility," she said. "We have everything at this center from grocery store, pet and office supplies, foot spa and nail salon, restaurant and morning pick me ups, outdoor furniture, jeep and balloon adventures. The location is perfect."
Having lived in Sedona for over 40 years, she truly embodies what being a Sedonan is all about.
"I love the community and beautiful nature that surrounds us," she said. "I love outdoor activity so the perfect place to live.
Her new store is located at 2370 West S.R. 89A, Suite A7, Sedona Az, 86336. The Hillside Store will also remain open until the end of the year.
Call 928-282-0277 for more information.