Sedona AZ (September 27, 2017) – The dire situation and mass destruction from recent hurricanes has motivated sole sisters Laura Ditges and Karen Dilks of Sedona's A STEP UP to lend a helping hand to these communities that have lost so much.   They both agree, "Our upbringing taught us to lend a helping hand when needed. You bring chicken soup to your neighbor when they are down.   In perspective it's bringing vats of chicken soup to Nature's war-torn communities of Houston, Florida, Puerto Rico and Virgin Islands."
A STEP UP TO MAKE A DIFFERENCE will be the theme of A STEP UP's third anniversary party (opened in October of 2014).  Continuing owners state, "On Sunday, October 15, 2017 from 9 to noon, we will have coffee and croissants, live music & mimosas in appreciation to our customers." Each person donating a pair of slightly worn sandals or shoes will be entered to win a $250.00 gift certificate.  And as sisters, Karen and Laura will both donate in cash $10.00 each for every pair donated.   A STEP UP will ship collected shoes in coordination with Hurricane Relief Organizations.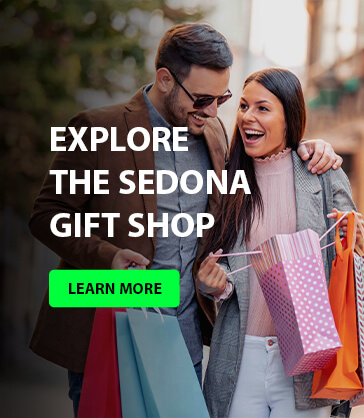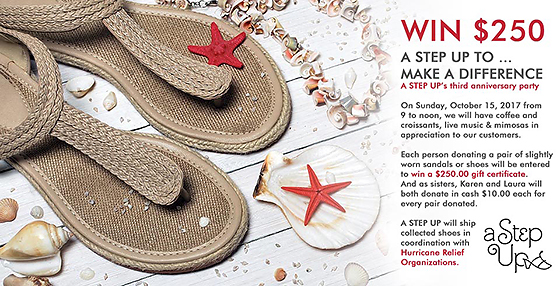 A STEP UP is located upstairs at Hillside Sedona, 671 SR 179, A-CT 6.  For further information call 928 282-0277 or visit AStepUpSedona.com or follow on Facebook AStepUpSedona.