Sedona AZ (September 2, 2014) – Sisters, Laura Ditges, (Broomfield, Colorado) and Karen Dilks (Sedona, Az) decided it was time again to do a project together.
"We are sisters but have been busy raising our own families and building our own companies for the last three decades…" starts Dilks.
Ditges chimes in quickly, "We have fun working together. We both love shoes and each other."
Together they have created Sole Sisters Enterprise dba A STEP UP, opening at Hillside Sedona October 1.
The tale of how it came about is an interesting one.
Karen has been property manager of Hillside Sedona for over twenty years. She also owns her own real estate company and has managed and leased for major shopping centers throughout Arizona since 1994. She chased major regional and national successful retailers for years to occupy her centers – a fulfillment to need and want she explains.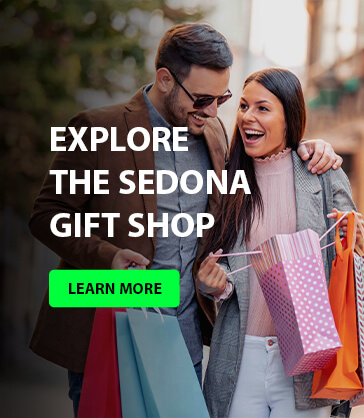 Robert Houk, owner of Baudine's Mad About Shoes, was sought out for over a decade plus before he agreed to expand from his Scottsdale's locations to Hillside Sedona. Quite frankly Karen Dilks admits, "I wanted his store and expertise so bad in Sedona put together crazy lease deal. I agreed to work Saturdays for a year, with just trade for shoes. What a learning experience. I was taught from the best. Robert has 50 successful years in the shoe business. Knows shoes and women. I am grateful. At 78 years old, tired of the weekly drive to Sedona…It was chance to carry on. Loved working there and the comradely attitude of happy women. But needed help. Called my sister."
Laura and her husband Jeff, own Source Communications, an international multi-dimensional communication company – manufacturers, installers. They are low voltage, data, voice, security and sound designers with major industry leaders. Concludes, Karen in high praise of her sister, "I really need her help with me on this. She is brilliant in business and really fun. We had great adventures in our younger years. Time again."
A STEP UP.
Opening October 1.
Hillside Sedona
671 SR 179 A-CT 6, Sedona, AZ 86336, 928.282.0277